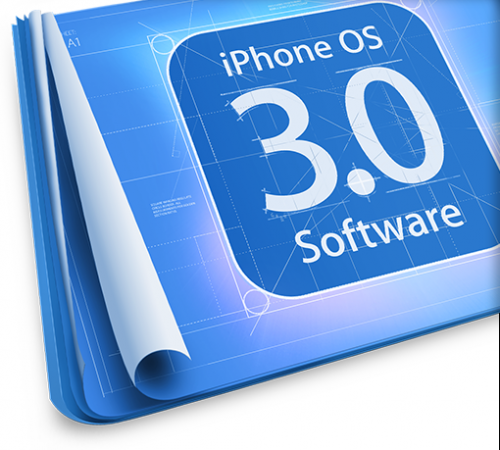 photo courtesy of Apple
Apple recently announced iPhone 3.0 software. While there was an overwhelming and deafening shout of joy over cut and paste finally being available, there was another very interesting announcement that day…3rd party dock connectors that will extend the functionality of your iPhone. Apple gave a few examples, like blood pressure cuffs and glucose meters, but here are some ideas with huge potential accessories for the average users.
Dating:
-Extra-strong scent sensor that alerts you to pre-set scents in the area (available with upgrade packs)
Abercrombie and Fitch Cologne: Frat boy alert
Sweat: Jock alert (warning: must be disabled prior to any athletic activity or false positives will occur)
Axe body spray and hair gel: Jersey Shore boy alert (may cause resets from overuse if activated within 5 miles of Point Pleasant, Wildwood, or Sandy Hook)
Cigar smoke: Hannibal from the A-Team is nearby. Beware of Mr T.
-Biometric scanning (dating uses)
Scans your dates pupils and insures there are no outstanding warrants or FBI files.
Body language infrared scan: Determines nervousness of your date and offers conversation and activity suggestions accordingly.
Contact aggregation: Uses above information plus SMS, phone calls and emails to quantitatively determine if he/she is just not that into you.
Determines if your significant other really was just "out with co-workers".
Social life:
-Breathalyzer
Only allows phone calls and texts to pre-approved contacts if blood alcohol level exceeds preset limits. Automatically locks out access to email and facebook for 4 hours.
Determines if you are becoming sober and automatically orders more drinks for you.
Alerts you if the bartender is pouring too light on the vodka.
-Biometric scanning (social uses)
Alerts you if a facebook friend from high school that you haven't seen in 10 years is nearby.
Notifies you if your new friend who never goes out in daylight is a vampire. (suggested additional accessory: Automatic wooden stake dispenser)
-Extra-strong scent sensor (upgrade pack 1)
Body odor sensor (because sticking your iPhone under your arm looks slightly better than sniffing there)
Breath test (can be set to dispense Listerine at the first sign of bad breath)
Household help:
-Germ scan
Upon completion of a scan, dispenses Lysol to any affected areas.
With proper sensitivity calibration, can alert you to whether or not someone has washed their hands.
-Extra-strong scent sensor (upgrade pack 2)
Determines what foods have gone bad in your fridge; uses google maps to pinpoint the exact shelf location.
Alerts can be created to locate doggy bathroom accidents, trash you keep forgetting about, and that half-eaten slice of pizza from three weeks ago under your couch.
-Steam iron
Uses camera to detect what fabric is being ironed, and sets temperature and steam level accordingly.
Brings iPhone one step closer to literally doing everything for you, including ironing your clothes.
Clothing folding attachment coming October 2009!
Coming late fall 2009:
-Chauffeur: Uses camera and accelerometer to drive your car for you.
-Laser pointer: Annoy your cats! Confuse your neighbors! Take video of it!
-Lightsaber: Extension of the existing "Lightsaber app" by adding an actual lightsaber. 21 and over only.
Next up: Apple's "reality distortion field"; myth or fact? Step into this hypnotically white Apple Store and we'll discuss it over some shiny new iPods…
(please note: This is intended for humor purposes only. No iPhones were harmed in the making of this article.)