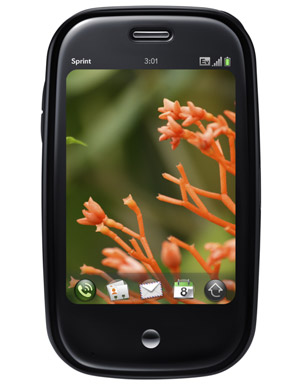 "Where in the World Is Carmen Sandiego?" was an awesome show, but I'll save my opinion on that for another time. Announced nearly three months ago at CES, the Palm Pre made a huge splash at the show. Palm had been written off as a failure by nearly everyone except Bono. Innovation seemed non existent, they couldn't for their life make a device that was thin when thin was in, a new OS was years away, and in the years leading up to a new OS all they could produce was the Centro.
Palm, and Sprint for that matter, seem to have placed a lot of faith in the Pre because so far a neither a price nor a release date have been announced, though they say they are on track for Q2. I'm a little nervous for Palm and Sprint.
You're probably asking yourself "Why is he nervous?". Well the answer to that question is…..APPLE!! Q2 practically belongs to Apple and the iPhone. Apple is expected to release the next hardware iteration of the iPhone at WWDC this summer. This is practically becoming a tradition for Apple. The iPhone already has this aura surrounding itself. I see one practically everywhere I look. With OS 3.0 Apple is addressing many of the issues, except for true multi-tasking, that people have with the current iPhone OS. Apple may surprise us all and add a physical keyboard to counter the Pre, though there's a better chance of hell freezing over. The Pre will more than likely come to other U.S carriers eventually, hopefully Verizon (I'm a Storm user……Stop staring at me!!), so that's not really a problem.
The point is this thing should get released in the very NEAR FUTURE, like within the next month or two!!! But not if it's going to end up being a situation like the BlackBerry Storm. Apple may be packing a punch in June that could take out Palm and Sprint. This kind of reminds of the movie Million Dollar Baby. Maggie started off a little down on her luck and worked her way to the top of the boxing world only to be paralyzed by a sucker punch and eventually euthanized. I don't think I have to tell you who Palm is in this analogy. Ah what the hell. PALM = MAGGIE