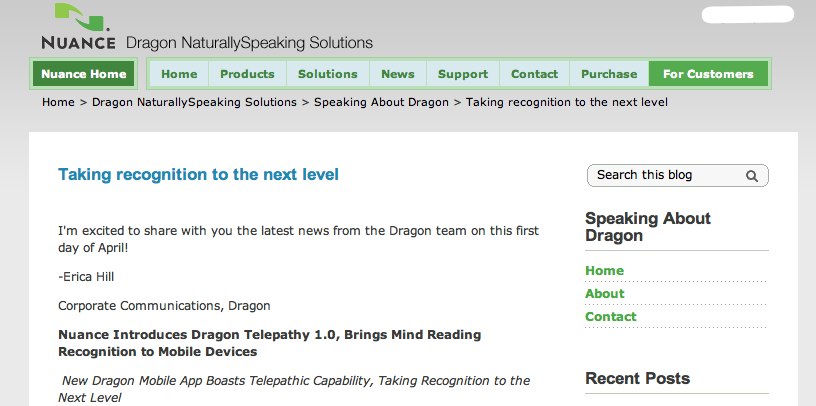 I don't know how I missed this last week but better late than never…
Dragon Dictation is great. As I have written ad nauseum the app works great on my iPhone and is even better on my iPad. It is fast, it is accurate and it is currently free. It saves me form having to type. All of this is just awesome. But there is a problem. As much as being able to speak instead of type is a time-saver, in order to use Dragon you still need to SPEAK. Mix in the fact that Dragon Dictation does not work for people like my buddy Meni due to his funny Israeli accent…

 and Nuance needed to do SOMETHING. Well they have and it will change everything.
The good folks at Nuance had a great surprise last week week and it will change everything. Talking is so old-school. Fortunately, Nuance have just released Dragon Telepathy. With Dragon Telepathy you simply think it and the iPhone app does the rest. Here's a look at it in action.
Pretty amazing right? Now if only they could come up with a tezzerat application, life would be complete.
In all seriousness, you can find Nuance's actual mobile apps HERE. It isn't telepathic but it does seem like magic…