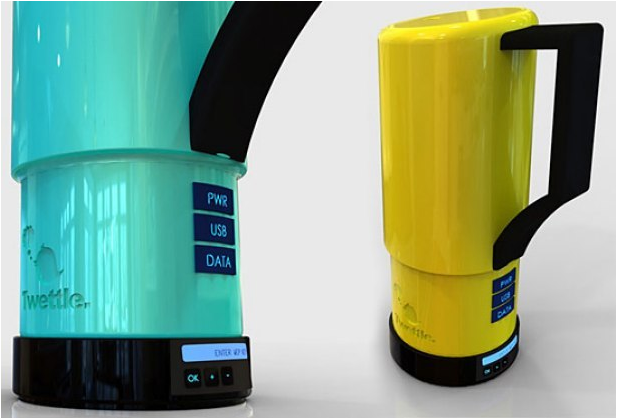 I'm about ready to say I've seen it all.
Designers Ben Perman and Murat Multu have created a Teapot that Tweets.
Embedded into the teapot is WiFi hardware that actually connects to the internet and more importantly Twitter, and then sends you a Tweet when it begins to boil.
Imagine you put the teapot on the stove and head into your office to begin working.  How do you know when your water is boiling?  Well there's the traditional whistle that most teapots use to alert their users that their water's ready but that's tired and boring right?
Having your Twitter client of choice alert you when your water is ready, now that's 2010.
Only a prototype for now you can read all about the project here.
Via Pocket-Lint