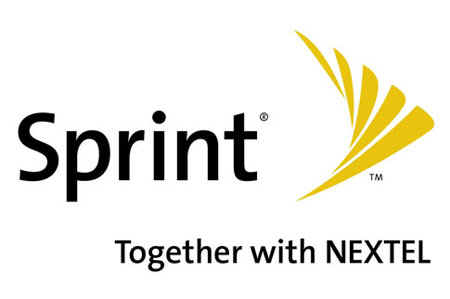 While I'm patiently waiting for my 3G iPad to arrive (okay, really I'm not being patient at all), I picked up a WiFi version of Apple's latest offering.  In order to get the most out of the portable experience the iPad offers, I decided to pick up a new Sprint Overdrive.  The Overdrive is one of Sprint's newest products.  It acts as your own personal WiFi hot spot allowing you and four other users to access Sprint's high-speed data network.  And the Overdrive works over Sprint's 4G network, which just so happens to be "live" here in Philadelphia.
My wife was near a local Sprint corporate store this afternoon and offered to stop in and pick the device up.
She began the new account activation process with a Sprint representative in the store; she'd never had an account with Sprint.
In order to open a new account, Sprint requires a credit check and an identity check.
That's where the fun began.
The credit check went fine, but then my wife was told she'd have to perform the identity verification with Sprint's third-party service over the phone in the store.  Apparently this is something required of anyone attempting to open a new account with Sprint.  She got on the line and was told she would need to answer a series of questions meant to ensure she was who she really was.  The service rep. on the other end had a thick accent, and here's how things went …
Rep – First question, have you ever lived in any of these cities?  New York, San Diego, Austin?

Wife  - No.

Rep – Have you ever lived on any of these streets?  Davis Lane, Dickenson Road, Smith Blvd, Goodard Place?

Wife – No.

Rep – Do you know any of these people? Jon Harris, Tom Burke, Jeff Reid.

Wife – Yes, One is my father.
The rep. then informed her that she had failed the identity verification and would not be able to open an account with Sprint; she was told she'd have to wait 60-days before trying the identity test again.
She handed the phone back to the Sprint rep., confused.  After explaining that she had no idea why she'd failed, and mentioning that she'd had a hard time understanding the person asking the questions, the rep. decided to call the third-party service back.  He got the rep's manager on the line and explained what had happened.  She agreed to go through the process with my wife again.
The manager proceeded to ask the same series of questions over again.  This time when she got to question 2 my wife had a revelation.
Rep – Have you ever lived on any of these streets?  Davis Lane, Dickenson Road, Smith Blvd, Goodard Place?

Wife – Dickenson?  That's not a Road.  My freshman year in college I lived in Dickenson Hall.
Now keep in mind my wife is 43 years old and was a freshman in college over 20 years ago.
Rep – Dickenson Road?

Wife – Dickenson Road no, Dickenson Hall  yes.
Then the rep. asked some additional questions.
Rep – Did you ever live in Chicago?

Wife – Yes

Rep – You sold an apartment there, what was the name of the person who purchased it from you?

Wife – I have no idea.

Rep – How could you not know?

Wife – I wasn't at the closing, my attorney was.

Rep – Please put the Sprint rep. back on the line.
My wife did so , and the manager informed him that she had once again failed the identity process.  She had failed because she didn't know the name of the party who purchased an apartment from us over 10 years ago – we sold the place in 1998.  My wife tried to explain to the manager that she wasn't even at the closing; the sale had been part of a job relocation, and our lawyers were there but that's all.  We've sold three homes, and neither of us could name any of the three families who'd purchased them.  But the manager would hear none of it.
Even the Sprint rep. was floored at this point, and the store's manager got involved as well, but they claimed their hands were tied.  They were frustrated, realizing this ridiculous exchange was about to cost them business.  They pleaded with the third-party rep., asking her if she'd ever sold a home and did she remember the buyer's name?  She said she hadn't, but that her parents had and they knew them all.
Which brings us to a interesting point.  Home sales are made public record.  If Sprint is so concerned about protecting a person's identity, perhaps they shouldn't choose questions to which any person on the planet could gain access to the answers.
Now this tale gets even better.  You see, I had a Sprint account in my name but closed it several years ago.
Guess what?  The rep. was able to re-activate the account in my name without me even being there, or ever even speaking to me.  The company which was so concerned about protecting identities allowed someone to re-open an account that wasn't in their name, sign up for service and sign a contract!
So what started out as an attempt to create a new wireless line of service, the thing which wireless companies covet, turned into a fiasco all because of questions over identity that were so outrageous I'm not even sure anyone could or should be expected to properly answer.
I realize protecting a person's identity is important. and Sprint means well.  But there are right ways and wrong ways to go about this task.
What happened to the age-old question of "what was the name of your first pet?"  ;-)
Clearly Sprint is doing it wrong.