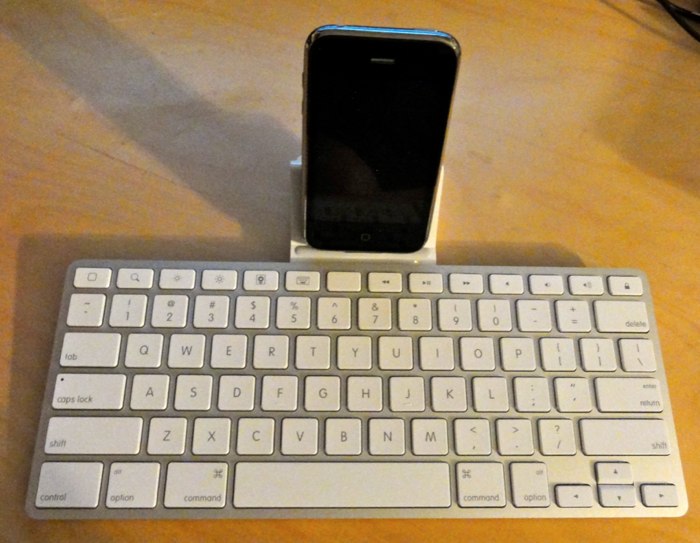 El Jobso revealed that, among the features showing up in iPhone OS 4.0 will be support for Bluetooth keyboards. This is a great thing and not really a surprise since that support is already part of OS 3.2, the operating system the iPad is sporting. No, you are not going to write anything long on an iPhone but it IS nice to know that you can pair a Bluetooth keyboard to it and type away if you are so inclined.
Well that got Judie and me thinking… if Bluetooth keyboards are supported… how about the keyboard dock?
Well we did a little research and asked a few intrepid folks who have upgraded to the 4.0 Beta to try it out for us and… it turns out… it works just fine…
So yes, iPhone 4.0 will indeed turn your iPhone into an iPad mini… or is that iPad Micro???