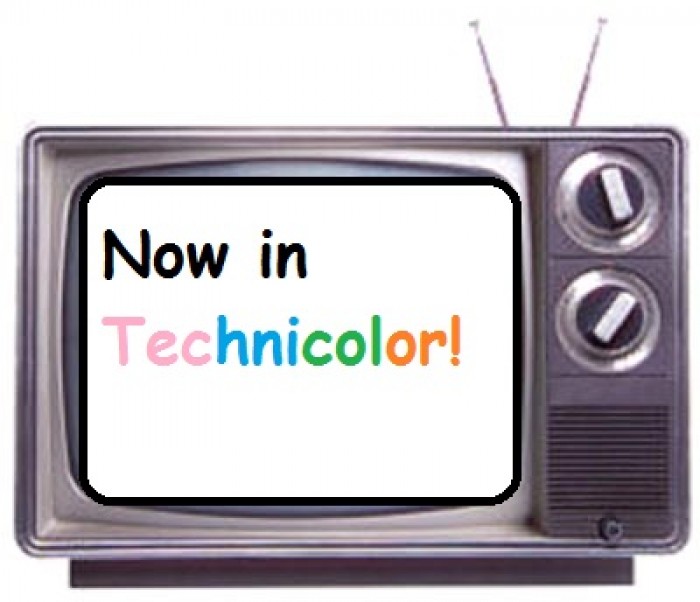 It's all anyone wants to talk about-color, color, color. When will eInk go color? Will the iPad and its color screen kill the Kindle? Will there still be eInk devices going forwards? Luckily, there's plenty of news and information to go around!
Let's start with the straight eInk ebook readers. Viewsonic is jumping into the game with two ebook readers, one with a touchscreen and wifi and one with just eInk. Right now they are not available in the USA, but if you're desperate to import them their prices are roughly $269 and $315. A bit high for a plain eInk reader with no content tie-in, unless you are a Viewsonic fanboy.
Joanna at Teleread was given a sneak peak at the Kobo Reader. Remember, this is hitting Indigo Books in Canada in May and Borders in the USA this summer, and it's priced at $149. Overall she seemed to really like it, and while it isn't as full featured as a Kindle, it's also $120 cheaper. It will be interesting if Kobo can convert people through impulse buys!
Amazon may keep Kindle numbers close to the chest, but that doesn't mean that the clever folks at Display Search aren't running the numbers. They determined if epaper sales were 5 million, and Amazon has 66% of the market, then Amazon sold 3.3 million Kindles. And you thought word problems were behind you after high school math!
It looks like Kobo is gearing up for their Android and Blackberry offerings soon! If you're interested in beta testing for either platform, sign up here! Hopefully there will be some meaningful improvements to their Android app. Otherwise I might have to drive to Canada and explain to them why it's so terrible!

If you've been wondering when color would begin to appear in devices, here's a glimmer of an idea. First up, Liquavista raised a whopping $9.5 million in funding! Hopefully that leads to actual color screens in 2011 like they promised! Meanwhile, Fujitsu is showing off a color screen they say will appear sometime in 2010. No recent word on Pixel Qi, though there have been rumors of a Notion Ink Adam delay. And it has been some time since Qualcomm shared any details about Mirasol. All this seems to add up to one thing: If you want color, it's backlight or bust right now. A year or so from now we may see epaper-style color devices, but it seems like despite everyone's hopes and dreams they just aren't appearing yet.
This also explains why we haven't seen a Kindle 3 from Amazon. Everyone's waiting to see what Amazon's response is to the iPad, and so far all we have are rumors of the Kindle 2 (but not the DX) being potentially stocked at Target. The iPad must be making a dent, or at least driving a fair bit of traffic to the Kindle app, so why hasn't Amazon done much to pump up the K2 or release a K3?
Here's a few thoughts I had on why they haven't done much to change the price of the Kindle 2 or otherwise move against the iPad:
1) They're waiting to see if there's a serious dent over time in sales.
2) The bigger competition is the 3G iPad, and that won't be out until late April.
3) It makes more sense to drop the price a month or so AFTER sales take an iPad-sized hit; that way there's less money they need to refund.
It's a bit cynical, but it fits. Plus, if sales are still humming along, why cut profits unnecessarily?
That's also why I think we haven't seen a Kindle 3. There are a few things Amazon could do to bridge the eInk present with the rumored future of touchscreens, SDKs, and color Mirasol displays. They could release a smaller Kindle, cutting the screen size down. They could slap a coat of paint on the K2 and make "special edition" Kindles in various colors. Or, they could skip the eInk advantage and release an LCD-based color Kindle.
Here's the thing, though; none of these options are perfect. A smaller Kindle might eat into K2 sales, special edition devices are usually kind of lame, and given how much they tout the "readability" of eInk it would be a tough sell to move to LCD, especially if it was only to bridge a gap. Plus, all those options cost R&D, while doing nothing…costs nothing. I'd love to see something like a Kindle 2.5, but at this point I'm really thinking we won't see anything until we see a Kindle 3 with Mirasol, a touchscreen and an SDK.
All of this also applies to Barnes and Noble, I just used Amazon because typing "Amazon and Barnes & Noble" was too long. Assuming B&N is smart they probably have a similar game plan for a Nook 2. Lately Amazon and B&N have been in lockstep, with the nook hitting Best Buy and the Kindle 2 (supposedly) showing up at Target.
It is going to be an interesting summer for ebook readers! What's your take? Are you planning on buying or already own an iPad? Or will you be sticking to your old-fashioned eInk reader? Share your thoughts below!