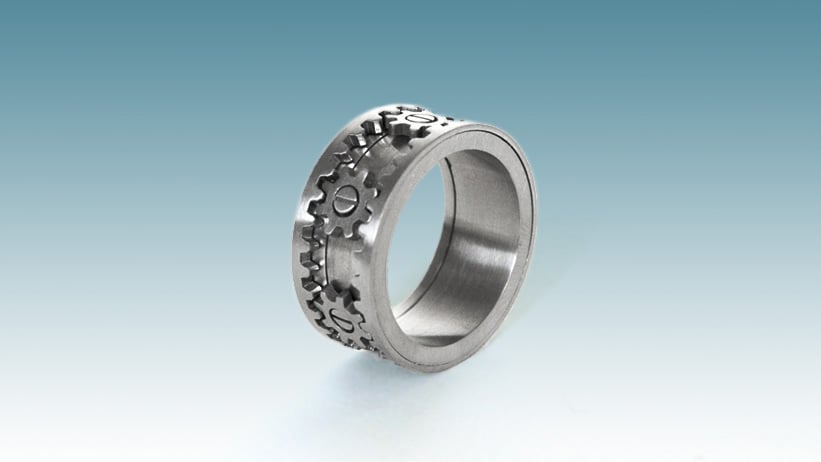 In James Cameron's movie The Abyss, Bud, the director of the underwater drilling station, is a hard-core drilling hardware guy.  And to show that in a small way, for his marriage (in the film, stay with me now) to Lindsey, he makes a ring out of titanium alloy for himself.  Gold was too much of a wimpy metal for this guy, I guess.
Well now, all you nerds out there have a chance to so something similar with Kinekt Design's genuinely cool looking gear ring.  Check this out:
Kinekt says:
The Gear Ring is made from high quality matte stainless steel. It features six micro-precision gears that turn in unison when the outer rims are spun (as can be seen in the video). It is currently available for purchase in four standard US ring sizes: 9, 10, 11, and 12.
Ring sizes 5,6,7,8, and 13 are coming soon.
If it looks as fun to you as it does to me, surf on over to Kinekt's web site and check it out.  The gear ring goes for an MSRP of $165.