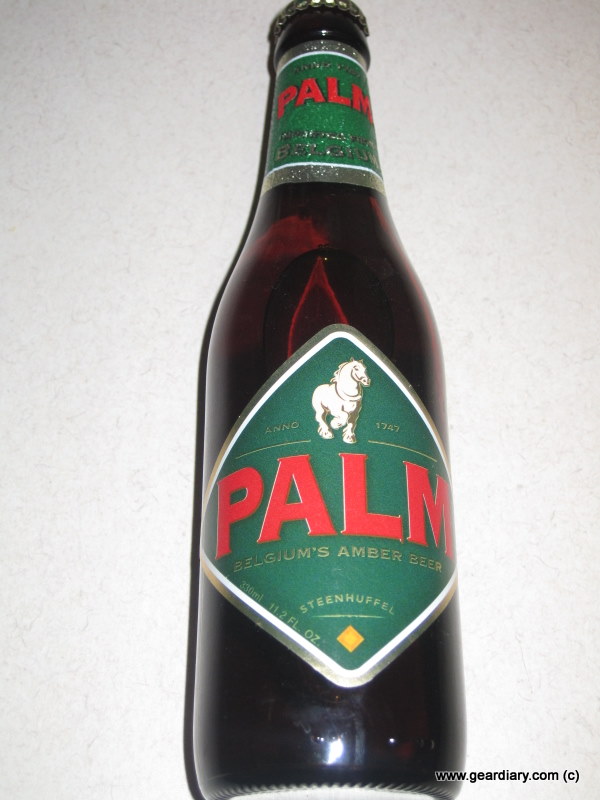 Dearly beloved, we are here to pay our respects Whoops, sorry. That was my draft if Palm didn't make it. We're actually here to celebrate the happy couple, Palm and Hewlett Packard! Sure, the only thing making this more like a shotgun wedding would be if Palm were actively giving birth in the aisles, but that doesn't mean we can't celebrate!
We all know HP knows how to treat an acquisition well. Look at how healthy Compaq looks, sitting there in the front row. And there's the slight irony of 3Comm sitting next to it. You all missed the awkward moment in the hallway when Palm and 3Comm ran into each other! Yea, there's some history there, but everyone had a good laugh about it!
Palm, on the other hand, really needed HP. Poor Palm has been burned before, with that disastrous spin-off/spin-in/spin-off issue with PalmSource. And now it's practically a single parent with toddler WebOS really needing support. Let's not forget, though, HP isn't getting a raw deal here. Palm's bringing some great stuff to this relationship; there's the baby, WebOS, and older sibling Palm OS. Sadly, Palm OS couldn't be here, as it is currently residing overseas in Japan. Plus, Palm is promising to share it's nest egg; all those patents should keep these crazy kids happy and the lawyers away!
Seriously, I'm thrilled here, and I'm sure you are too. So let's raise our PALM beers and toast to the future of HPalm! May it be a fruitful one (and as crisp and refreshing as the beer that shares Palm's name!), with many wonderful devices (and WebOS tablets?) to come!
(And for those who like the serious facts, the press release is below, courtesy Engadget)
PALO ALTO, Calif. & SUNNYVALE, Calif.–(BUSINESS WIRE)–HP (NYSE: HPQ – News) and Palm, Inc. (NASDAQ: PALM – News) today announced that they have entered into a definitive agreement under which HP will purchase Palm, a provider of smartphones powered by the Palm webOS mobile operating system, at a price of $5.70 per share of Palm common stock in cash or an enterprise value of approximately $1.2 billion. The transaction has been approved by the HP and Palm boards of directors.

The combination of HP's global scale and financial strength with Palm's unparalleled webOS platform will enhance HP's ability to participate more aggressively in the fast-growing, highly profitable smartphone and connected mobile device markets. Palm's unique webOS will allow HP to take advantage of features such as true multitasking and always up-to-date information sharing across applications.

"Palm's innovative operating system provides an ideal platform to expand HP's mobility strategy and create a unique HP experience spanning multiple mobile connected devices," said Todd Bradley, executive vice president, Personal Systems Group, HP. "And, Palm possesses significant IP assets and has a highly skilled team. The smartphone market is large, profitable and rapidly growing, and companies that can provide an integrated device and experience command a higher share. Advances in mobility are offering significant opportunities, and HP intends to be a leader in this market."

"We're thrilled by HP's vote of confidence in Palm's technological leadership, which delivered Palm webOS and iconic products such as the Palm Pre. HP's longstanding culture of innovation, scale and global operating resources make it the perfect partner to rapidly accelerate the growth of webOS," said Jon Rubinstein, chairman and chief executive officer, Palm. "We look forward to working with HP to continue to deliver industry-leading mobile experiences to our customers and business partners."

Under the terms of the merger agreement, Palm stockholders will receive $5.70 in cash for each share of Palm common stock that they hold at the closing of the merger. The merger consideration takes into account the updated guidance and other financial information being released by Palm this afternoon. The acquisition is subject to customary closing conditions, including the receipt of domestic and foreign regulatory approvals and the approval of Palm's stockholders. The transaction is expected to close during HP's third fiscal quarter ending July 31, 2010.

Palm's current chairman and CEO, Jon Rubinstein, is expected to remain with the company.