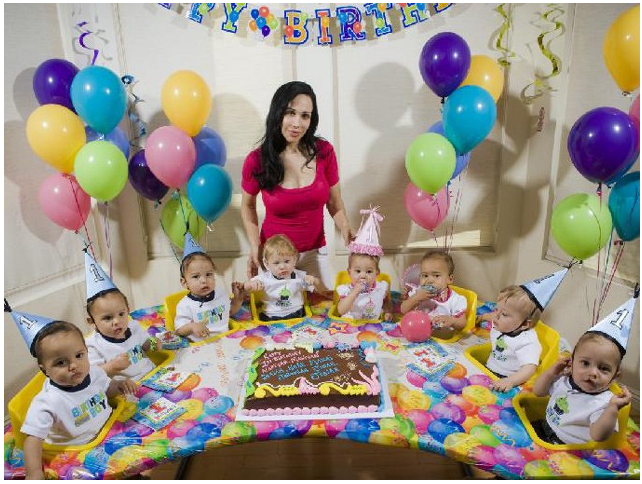 Mother's Day is on the way in the USA. Many of you have already made your plans and picked out your gifts but there are some of us who need that last-minute gift that says just the right thing…
So what to get mom so you don't see her empty-handed??
Cards are good. (Not those silly ones that poke fun or let animals do the talking but the ones that express true gratitude and love.)
Candy is better. (Didn't mom ever tell you??? Chocolate goes well with everything.)
But nothing, NOTHING says "Mom, I love and appreciate you" like some good old fashioned tech.
So here are a couple worth looking into for the gadget-mom in training.
iSkin's New Fashion Laptop Carriers
Help mom carry her new MacBook Pro (ok, she can carry a PC if that is what she fancies too) in style with iSkin's new collection of fashion laptop carriers. They are great for 13"-15" Mac and PCs…

iSkin Inc.just introduced a line of fashionable laptop carriers that delivers fun and functional protection to your laptop. Included in the collection are three bag styles- silo Slim, silo Tote and silo Messenger. iSkin commissioned illustrator Cako Martin and designer Esther Sanchez to create the bags' original artwork.

According to Rishi Persaud, VP of Corporate Affairs for iSkin

This new venture has been long in the making. We've taken our time designing and crafting a line of bags that carry out iSkin's commitment to creating quality products that are functional, protective and fashionable. We understand that our customers want something that protects their gadgets while not sacrificing the cool factor, so with that in mind we bring these bags to market with great pride.

The five designs created for the collection are-

Happy Friends design, which features a quirky montage of whimsical Japanese-inspired characters. Ami features bold color converging to a confident female image with high-fashion style. Royal exudes sophistication and refinement with its elegantly embossed arabesque curve design. A pattern revealing the mysterious gaze of an ancient Japanese warrior is the focal point of Karl The Ninja. Digital Camo takes the iconic look of camouflage and brings it to a futuristic level of pixels that seemingly float on the surface of the bag.

And the three designs are…

Designed for maximized space and organization, it

allows you to carry your laptop plus all the added necessities. Measuring 16"X12"X7", the silo Tote gives you a laptop compartment with reinforced quilted lining and microfiber padding, a zippered center compartment with two built-in accessory pockets, and two additional mesh pockets. Also, the bag features double straps that can be carried by hand, arm or shoulder. Available designs include Ami, Happy Friends and Karl The Ninja designs.

was designed with the minimalist in mind. This bag's slim construction contours the shape of your laptop and has one exterior pocket to carry your basic essentials. The interior is reinforced with quilted and removable compartment for washing and a clever pull-out tab that provides support to easily remove the laptop. The handle is cushioned with microfiber and retracts to fit your grip, while the padded shoulder strap is detachable for an even sleeker look. silo Slim comes in Ami, Happy Friends and Royal designs.

is perfect for those on the go. It provides space for your laptop, legal-sized documents and folders, plus three interior pockets. Also, the bag features a zippered pocket on the outside flap for quick on-the-go storage. Besides the adjustable strap, silo Messenger has a stitched woven handle to provide added grip when you need it. Featured designs for this bag are Karl The Ninja, Royal and Digital Camo.

Each bag is available at www.iSkin.com for $140-$150 (USD).
Let mom enjoy her music anywhere.. any time with the Altec Lansing inMotion Compact.
Altec Lansing is…
stepping up its Mother's Day game this season by presenting its most portable iPod/iPhone dock to date – the inMotion Compact. Be the coolest mom in the office, on-the-road, or at the park. Be the first to have this unique product.

The inMotion Compact pushes great sound, design, and portability for a great value. Additionally, the inMotion Compact includes a unique style unlike any other docking station on the market. With a sleek, fold-over leather case, the speaker is visually appealing to fashionable mothers.
The compact system features simple easy to use button controls, a unique case that protects it from mischievous kids while doubling as a stand when listening. The device is small and portable so mom can throw it in a purse and can listen to it at any time via AA batteries
Made for iPod/iPhone it allows playback without any interference
Altec Lansing inMotion Compact has an MSRP $79.95 and is available now.
Case-Mate has Mom's new mobile device covered…

Case-Mate is excited to announce that

Internationally renowned artists Deanne Cheuk and Shadow Chen have each created 2 new especially for mom: Peonies and Gems (from Deanne Cheuk) and Morning Blossom and Breeze (from Shadow Chen).

These cases retail for $34.99 and are available for the iPhone 3G/3Gs, iPod Touch 2G, BlackBerry Bold 9700 and BlackBerry Curve 8520.

If mom is an early adopter and picked up an iPad Case-Mate has 3 cases for just $39.99 each. The cases are "colorful, yet translucent skins that sport a subtle feminine design". They come in three colors… Tomato (tomato red), Pink and Aurora (yellow) Gelli Kaleidoscope cases.

Each is "made out of a fully protective, cutting-edge flexible thermoplastic material – perfect for protecting Mom's iPad from daily wear and tear."

Check all the cases out at… www.case-mate.com.
Help mom get the most out of her iPhone, iPod touch or iPad with Ten One Design's pink Pogo Stylus and Pogo Sketch and save 30% in the process.
Ten One Design: Pogo Stylus is "The first touch screen stylus for iPhone/iPod touch — and iPad

It offers…

* Faster typing, greater comfort/control and a familiar input method for navigation
* Capacitive touch screen solution for people with long fingernails, larger fingers, or wear gloves
* Aluminum base and advanced technology tip is compatible with other multi-touch, capacitive screens, including the MacBook trackpads and iPad

* Four color options: black, silver, gunmetal and hot pink
* Travel Clip secures the stylus to iPhone/iPod touch allowing quick accessibility

Regularly $14.95 they are available for just $10.47 just visit www.tenonedesign.com from now through Mother's Day.

Ten One Design: Pogo Sketch touch screen stylus will "transform MacBook trackpads — and iPads — into an affordable pen tablet for premium drawing programs".

It offers…

* Aluminum base and advanced technology tip is compatible with other multi-touch, capacitive screens, including the iPhone, iPod touch and iPad
* Pocket Clip secures the stylus allowing quick accessibility
* Two color options: silver and hot pink

SPECIAL PRICE FOR MOTHER'S DAY: $10.47
If mom likes to do a lot of shopping on line you might want to get her the Smart Swipe- Personal from NetSecure Technologies.
The Smart Swipe is a USB credit card reader that keeps your credit card and identity completely safe when shopping online.

It offers…

• Onboard Cryptographic Provider protects your sensitive information from malicious software attacks
• Swipe your card while shopping online just like you would at a store
• Never again have to manually enter your credit card information
• Plug and play installation

The device is available at: SmartSwipe.ca, Dell.ca, Hammacher Schlemmer, Amazon.com, TigerDirect.com, and CompUSA.com for an MSRP of $89.95