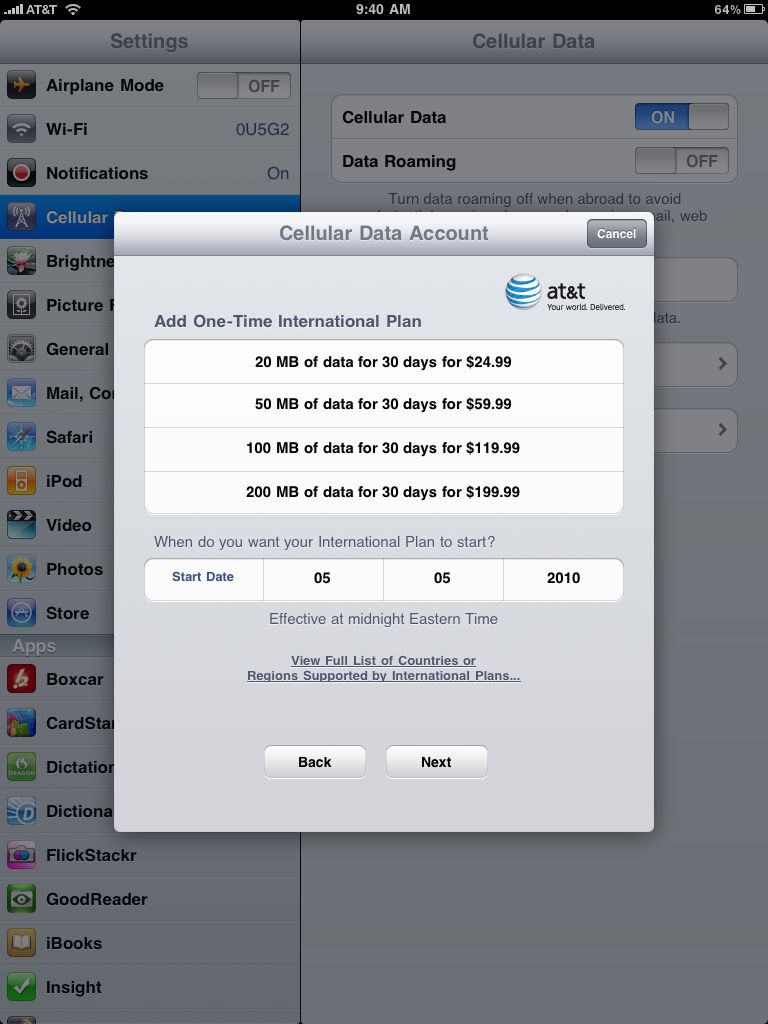 The 3G and WiFi iPads are very similar.  When I received my 3G iPad last Friday I began exploring it to see if there were any differences from the WiFi version I'd been using since the iPad launch.  The obvious difference in the 3G version is the addition of the Cellular data settings.  It's there that you set up your account with AT&T, pick a plan and enter your payment information.
One thing that struck me, all right — it shocked me, when browsing through this area was the amount of money AT&T is asking for to set up an international plan for their 3G service abroad.
Can you say highway robbery!
I can, and it goes something like this:
$24.99 for 20 MB.
$59.99 for 50 MB.
$119.99 for 100 MB.
$199.99 for 200 MB.
All the plans expire in 30-days and are one time only plans.
I can't imagine anyone in their right mind paying these sort of prices.  Especially since the fact that the MB usage allowances are so low you'd probably blow threw them in record time.