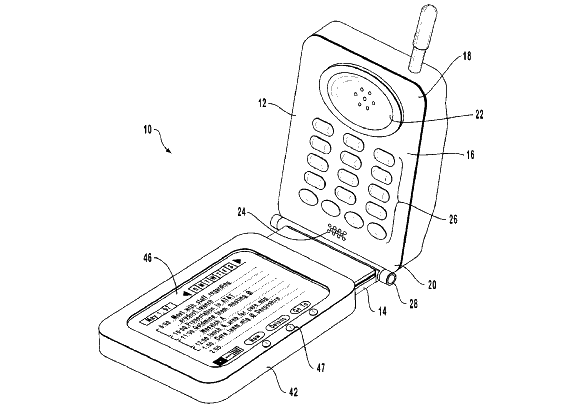 There's a big debate over whether HP bought Palm for their OS or for their patent portfolio. Technologizer took the time to pull together an amazing list of some of those patents that never came to light. Some are really weird, and some look super cool! My personal favorite is the one above, which appeared to be a phone/PDA/modem all wrapped up in a modular package. It's the transformer of Palms!
Also cool were the various potential gaming based Palm ideas, like this one:
It's a shame that Palm didn't have the resources to get really creative when they were on top, but it's a fun trip to see what it COULD have been!
Via Technologizer via Palminfocenter