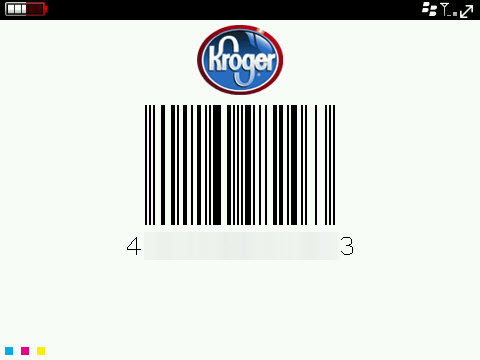 The CardStar team was kind enough to give us a chance to test drive their beta versions of CardStar for Android and BlackBerry.   CardStar's going full throttle from announcing some brand new services at CTIA, including expanding to bring more businesses (local and large chains) to consumers via their unique customer loyalty mobile application.  If you are an iPhone or iPod touch owner, you may already be familiar with their popular application that allows you to put all those cards and key fob barcodes right on your smartphone.    All in one nice and easy place that will keep you fumbling through your wallet or purse (and keep that keyring a bit more tidy as well).
As CardStar expands, it only makes sense to hit two more popular platforms:  Android and BlackBerry.  Let's take a quick look at both versions to see if you should add the application to your smartphone.
First, let me preface by saying an application like CardStar is custom made for people like me.   By that I mean people who have a hard time keeping up with everything.   I've had a wallet full of customer loyalty cards.  Then I paired down my wallet to the bare essentials to avoid the George Costanza look.   Then I tried keeping up with all of the different customer loyalty cards on my keychain, only to manage an unwieldy keychain with dangling mini-cards that grew more cumbersome with each card added.   I always have a smartphone with me, and CardStar keeps everything easily accessible without adding bulk.
[Sample Screen Shot from CardStar for  BlackBerry]
I've used the iPhone version, and was very happy to hear that there were going to be both Android and BlackBerry versions of the application.   I was told these were both very early Beta versions and that there may be some bugs; but, honestly I had no issues with either application.   I used the application when purchasing groceries, paying for gas and making a quick stop to pick up medicine.
The only real issues encountered were if the bar code scanners were angled to where the scanner had a difficult time reading the phone's screen.  In that situation, it took a little more patience to get just the right angle –but that's not the fault of the application.  The app did exactly as it claimed for both platforms, and makes it easy to enter and access the card information.  The only feature that didn't really work for me was the option to just scan a card in using your phone's camera.  In each case I had to manually enter the card number, but that is not a significant problem in my opinion; nor does it take away from the usefulness and convenience CardStar offers.
Cardstar for BlackBerry and Android go live today and are available to download from MyCardStar.com. If you have an Android or BlackBerry smartphone, I think CardStar will soon be one of your most used applications.  We'll keep you posted once the final version of the application goes live so you can download it and get to using all those customer loyalty cards (without fumbling around to keep up with them

).
[Special thanks to Kayla and Andy for hooking us up with the early Betas!]