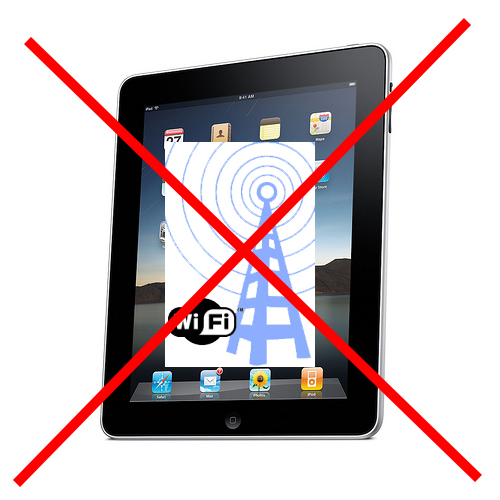 It hasn't been wide spread, but since the launch of the WiFi iPad, some users have been reporting issues with their WiFi connectivity.  There seem to be two major issues that users are experiencing when it comes to WiFi connection problems.
One, sometimes the iPad doesn't automatically re-connect to a known WiFi network after it awakes from sleep.
Two, sometimes the iPad doesn't seem to draw a good WiFi signal even when strength appears to be very strong.
Apple has posted a few possible fixes/trouble shooting solutions on their web site here and here in the form of support documents.
But it seems now they've updated these support documents to include, "Apple will also address remaining Wi-Fi connectivity issues with a future iPad software update." Which seems to indicate they are not only aware of users having issues but are also working on a fix.  Good news for those people having the above issues.
Via Insanely Great Mac.