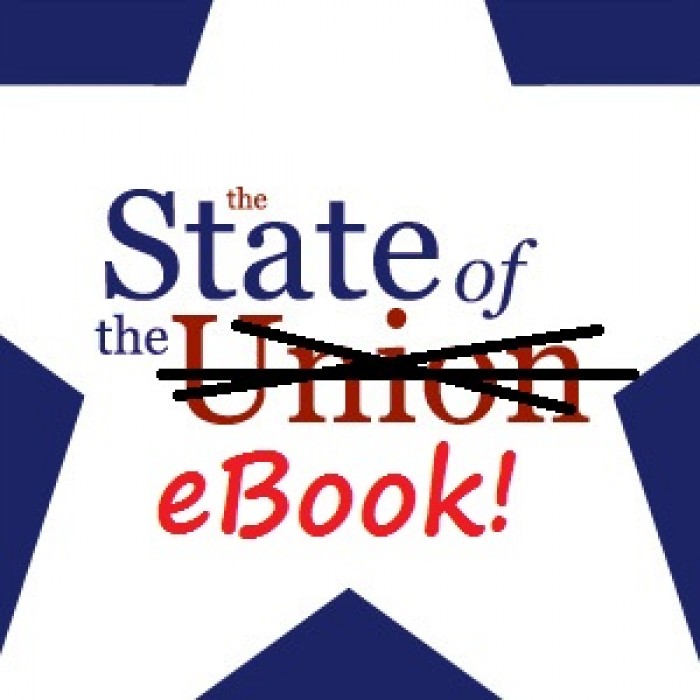 It's time for another State of the eBook! It's been a (relatively) quiet week in the ebook world, but hopefully that's just a dip before we get some exciting news (like the Google tablet! maybe!). Still, it hasn't been totally quiet, so let's dive in!
Most of the news this week is on the Kindle front. First, apparently that "Kindle in Target Stores" project is going well, as news is spreading that it is expanding to all Target stores soon. Perfect, really, as you can grab a carton of milk, a new t-shirt, some socks and a Kindle, all in one shot! (via The Digital Reader)
Since the last round of "kindle goes to college" worked so well poorly, the Darden School of Business decided to give it another shot. As it turns out, business students didn't do any better with the Kindle DX than the other schools. I am very curious to see the results of "iPad goes to college" in a few months, to see how different the results are… (via Engadget)
Finally, one last bit of Kindle news. Apparently Amazon is planning on splitting their Kindle bestsellers into "free" and "paid" listed separately. It actually makes a great deal of sense; this way the genuinely new bestsellers aren't pushed down by freebies or public domain novels. And bargain hunters don't have to work as hard to grab cheapies, so it's a win for everyone.  (via Teleread)
In other news, there's some debate about whether hardcover book prices should increase. Some analysts are of the opinion that if ebook prices continue to drop, hardcover prices may rise. It's an odd concept, though I could see it happening IF ebook releases hit the same day as hardcovers. If ebooks reach a critical mass phase, then hardcover sales will continue to drop. And if there's any chance of squeezing still more margin out of lucrative hardcover sales, publishers will find a way…but I think it's a few years down the road. (via The Digital Reader)
If you're in the market for an ebook reader, and you don't mind skipping wireless features, prices are slowly but surely coming down. The latest price drop is the Cybook Opus, which is currently at $179.99 at Amazon (via J&R Music World), versus an MSRP of $249.99. It is starting to look like $199 and below is the general target price for non-wireless readers. Not quite at that magic $99.99 pricepoint everyone keeps hoping for, but it's a far cry from $250-$300 that we were seeing not long ago for similar feature sets. (Via teleread)
I realized something interesting about my "to be read" pile this. I'm far more likely to tear through a new book quickly if it's on my Kindle or Camangi than if it is in paper form. At first I thought it was some sort of "e-guilt", like I had to justify my use and ownership of ebook reading devices. Then it was just that the Kindle was so much more convenient for reading on the go that my paper book pile just languished in the corner. Finally it occurred to me; it's not the format per se, it's that I prefer reading on my Kindle, so I buy books I really, really want to read for my Kindle. My paper books are usually one-offs, gifts, loaners, etc., and they tend to slide down the priority list for content, not format reasons.
So I'm curious what everyone else's reading habits are like…please take the poll and I'll share the results next week!
[poll id="4"]