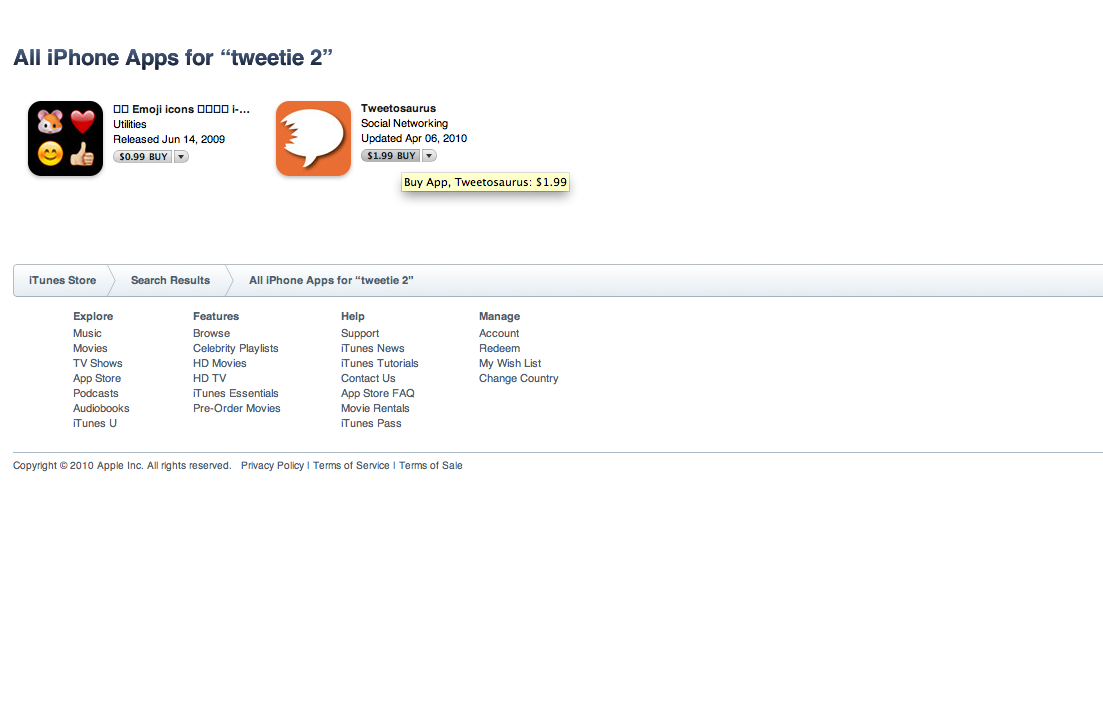 One of the most popular Twitter clients for the iPhone, Tweetie 2, seems to have mysteriously disappeared from the iTunes App Store.  We don't believe for a second that it was pulled for some sort of violation though.
Twitter recently purchased the application and promised they'd be releasing it as "Twitter for iPhone."
Perhaps it's to be bundled with the upcoming iPhone 4.0 OS or is it simply going to re-appear in the iTunes App Store, re-branded, much sooner?
Being as popular as it is I'm guessing the later, and we should see the newly Twitter branded application back, available as a free download, very soon.  I'm not counting on any changes to the application though, other than Twitter making its mark on it.
The bigger question for me is what about the iPad?  Before Twitter's acquisition of Tweetie, its developer, Loren Brichter was working on an iPad compatible version of the application.  What happened to that?  Did Twitter purchase that as well?  Is it still under development?  Will the re-branded Tweetie be a universal application?
Stay tuned, story still developing.
Via Tech Crunch.