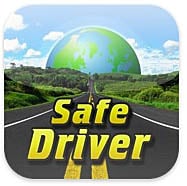 (video courtesy CNET)
Barnes and Noble has said since they announced the nook that they would be offering their bookstore on multiple devices. So far we've seen B&N integration on a handful of eInk devices, but today B&N announced they'll be offering an android tablet as well.
The "Novel" is by PanDigital, a company specializing in digital photo frames but looking to branch out. It's running Android, though it appears it is being marketed as a very heavily locked down version; there's no mention of an app store, though it is going to offer web browsing, photo and video capabilities. No word on the specific version of Android (my guess is 1.5 or 1.6), processor speed or what type of touchscreen (I am assuming resistive, but it would be a pleasant surprise if it were capacitive.) And this will have full integration with B&N's ebookstore, which means we'll probably have a full Android version for other devices in the future.
I can't decide if this is a future hit or a major dud. It's been an internal argument all day. Since neither side won, I decided to present both sides.
The "Novel" as a future hit:
We need an Android tablet with major backing, and the ebook world could definitely use an affordable color ebook reader. Combine this with the support and marketing push Barnes and Noble could throw at this thing, and it could be a hit among the "I want a color ebook reader crowd" and the "I don't want to drop the cash for an iPad" crowd. This is also going to really raise the bar for other $199 Android tablets if it packs a decent bit of power. Plus, the aesthetics are far nicer than the Archos Home Tablet for the same price point.
The "Novel" as a future failure:
There's a very good chance that for $199 we're looking at yet another underpowered, crappy screened Android tablet. So far, most Android tablets have fallen into the "You get what you paid for" category, and we have yet to see one that reaches the quality (or price point) of a device like the iPad. And this device can't hold a candle to the battery life of an eInk device; the Novel tops out at 6hrs. So who is the audience for this? People who want a tablet want a full tablet, with apps and speed and all the other bells and whistles. If you want an ebook reader with decent battery life, there's a half-dozen eInk devices at the same or lower price points. Plus this thing is going to be up against the better known nook in stores. So while it has a chance, it's not a slam dunk.
What's your take on the Novel? Will you give it a shot or are there better gadgets clamoring for your wallet? Share your thoughts below!
(via The Digital Reader)