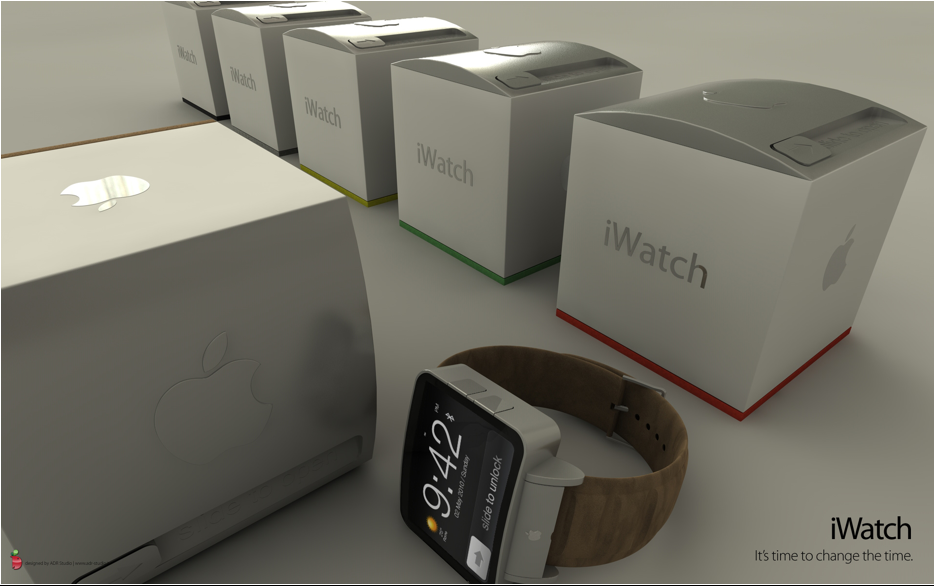 Remember the iWatch?  The iPhone inspired concept watch that we showed you a few weeks ago started out as only a picture.  Then days later the designer added a video commercial to the mix.
Now ADR Studio, the Italian design house responsible for the iWatch concept, has taken it one step further and added retail packaging!
Oh if only Apple would jump on this design and bring it to market.
Fantasy over.