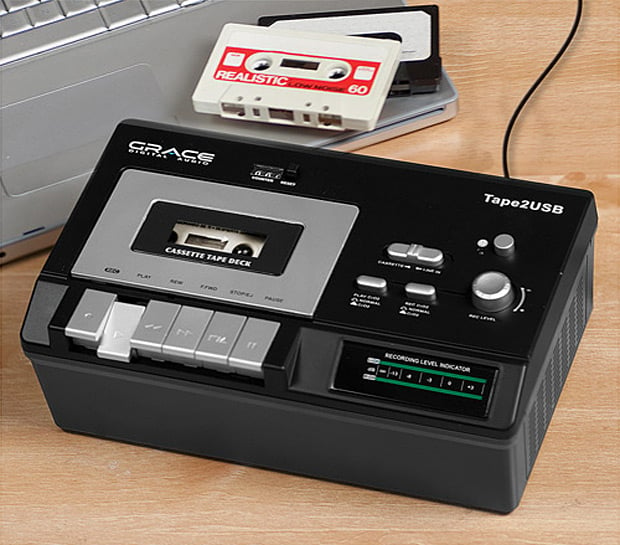 Are you old enough to remember the "mix-tape?" Popular in the 80s, these cassettes tapes were made by friends and loved ones and contained a mixture of songs that reminded the person making the tape of the one receiving it.
With technology advancing at a rapid pace it's becoming harder and harder to find cassette players. My car no longer has one. Most of my audio playing is done via an iPod so that's out. A do have a CD player around the house but it doesn't have a tape option either.
So what to do with all those old memories?
The Grace Tape2USB plugs into one of your computer's available USB ports and allows you to transfer the contents of the cassette tape turning it into a digital format that you can then transfer to your iPod, burn to CDs etc. If you prefer to go old school the unit has a 2.5″ speaker so you can listen to your tapes through it as well.
The unit also comes with RCA cables so you can play your tapes through your home stereo system (providing you still have one.)
Available here for $99.99 the Tape2USB might just save some of your childhood memories.
Via Werd.