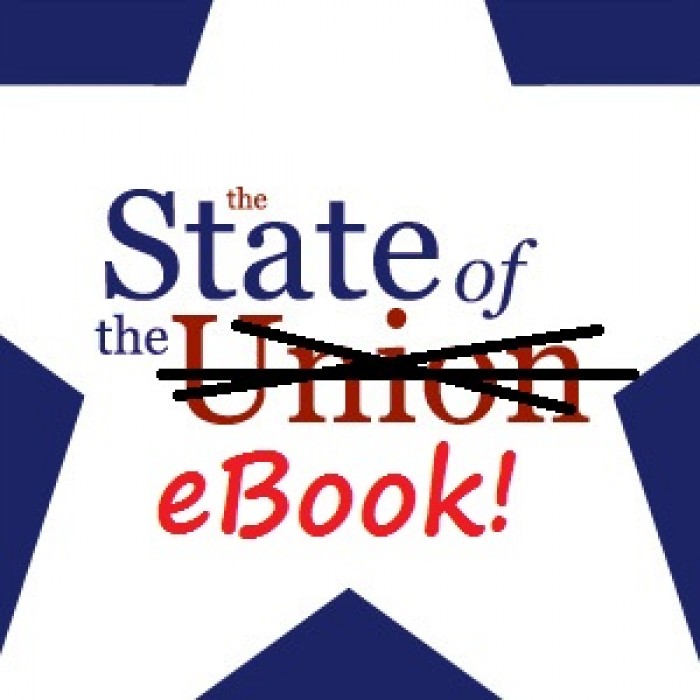 Just because it's summer doesn't mean the ebook news isn't flowing! There's debate, financial failures, and the endangerment of some innocent Kindles. Excited? Read on to learn more!
First of all, if you watched WWDC you probably caught Steve Job's claim that iBooks has 22% of the ebook market. My first thought was that it wasn't possibly true, since Random House is the biggest publisher around and they've held out steadily against the agency model. As it turns out, the New York Times came to a similar conclusion, pointing out that without Random House and small publishing houses Apple isn't close to that 22% number.
While the New York Times thought the "2.5 books per iPad" number was big news for Apple and bad news for Amazon, I disagree. Apple has sold over 2 million iPads, and each person downloaded 2.5 books…in a bookstore where 30,000 of the titles are public domain titles from Project Gutenberg. Without knowing how many of them were "hey, let me check out ibooks and download a copy of Huck Finn" and how many are serious readers, it's still tough to gauge the long-term implications of iBooks as a platform. It will be far more interesting to see what those numbers look like in a few months!
If you follow ebooks, you know there's quite a bit of bitterness towards the agency model. For anyone just tuning in, the agency model effectively lets publishers set prices for books, and precludes other companies (like Amazon) from undercutting list price. Paul Biba, the editor of Teleread, and Mike Shatzkin, a blogger from the publishing world, had a bit of an email-based skirmish over the agency model. It's a great read, and it's very interesting how often people trot out the "Amazon was going to take over, they were being evil! Oh, look…Apple won't do that to us, ever! Let's go play with them!" attitude. Amazon was doing well, publishers hated it, publishers changed the rules. Whether you agree or disagree with the model, it was clearly designed to change the rules of the competition, and wasn't out of any altruistic desire to protect the consumer from big bad Jeff Bezos and Amazon.
And the last bit of ebook controversy for the week is with iRex. You may or may not have heard of them, but if you were lusting after ebook readers back in the days before the Kindle, you may have come across references to them. They have been making ebook readers for some time, but their devices tend towards the rather expensive side. Possibly too expensive, as they've filed for bankruptcy. iRex swears it's the fault of the FCC, as they bet the company on the the DR800 launch and the FCC didn't approve it fast enough. First of all, they had a mixed reputation before that (just check out the comment on this Teleread post), and second of all, they were betting on sales through Best Buy. I ALWAYS check Best Buy's ebook reader display whenever I am in one, and I have yet to see an iRex DR800 in person, even after they were supposedly in wide release. Something tells me having a handful on display at Best Buy during Christmas wouldn't have saved them…
Finally, if you own a Kindle 2 there are a few new ideas to keep your device safe on the beach or at the pool this summer. Both M-Edge and KlearKase have debuted waterproof/splashproof cases for the Kindle 2, so you don't have to read through a plastic ziploc anymore. I am honestly surprised we haven't seen more of these pop up before this, but I wouldn't be shocked if we see them start appearing for the nook and the Kobo Reader before the end of the summer. And at least Paul Biba from Teleread was nice enough to test his Kindle, so you won't have to do a wet test on your personal device!
A few quick items for the road…it's still in ongoing firmware updates (and has actually been recalled for a software update) but reviews are trickling in about the Pandigital Novel (the new Barnes and Noble Android-based tablet reader). So far Nate from the Digital Reader is very unimpressed. Since it is still in flux with updates coming, if you see one at your local Kohls you might want to think before you buy. Wait until later in the summer when the updates have completed, and it is officially rolled out for Barnes and Noble.
Finally, I've started beta testing the new Kobo Reader for Android. So far it's light years ahead of the Shortcovers app, and I was able to confirm it does download your books and is not dependent on an ongoing data connection. Otherwise, it's still in early beta, and as it becomes more polished I will share more thoughts. With Kobo, Barnes and Noble and Amazon all rolling out apps this summer for Android, it's going to be great for ebook fans!
That's all for this week! If you're planning on traveling this summer, I'm curious; will you be bringing a tablet, an ebook reader, a plain book or reading on a smartphone? Share your answers below!