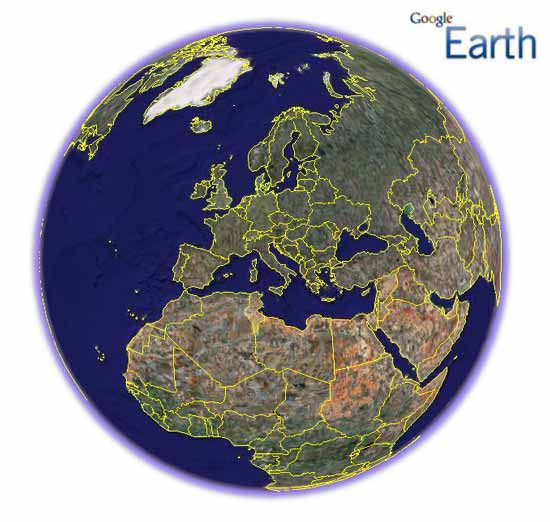 Over the past few years Google has released some amazing free apps and they continue to get better every day. Google just released an update (ver 5.2) to their popular desktop application Google Earth. The 3D spinning Earth model has found its way to thousands if not millions of desktops and can be used for a variety of tasks and entertainment. The update comes to both the free and pro version and adds some super cool new features to their already robust program . With the previous update to Earth (ver 5.0) Google lets you upload your tracks from a GPS receiver and import your tracks directly on the map. This time around Google has expanded that goodness with new additional track features allowing you to graph all sorts of various collected data including speed, elevation, heart rate, etc. The graphs can be manipulated to specific points in time and can show your entire timeline of events allowing you to scroll through all imported data at any given moment of the trip. This is an invaluable feature for anyone doing some serious training, making a poker run on Sunday, or hitting the trails on a weekend hike.
Images courtesy of Google Blog
A second new feature that Google added this time around was the ability to view your entire trip using time animation. You simply press the time animation button and your trip will come life reliving the entire trip right in front of you. You can even use this feature to generate a tour of your trip, share it with friends, or just archive it for later viewing. This replay feature works for any type of imported data, and can also run simultaneous tracks at the same time. This is a cool feature if you're in a race or hiking in the same area, off-roading, or anything that has multiple tracks at the same time. Here's some videos of the new features in action.
New Generated Tour feature in Google Earth 5.2
The final improvement shown in Google's latest update is the integration of a browser directly in the application. Previously if you wanted more information about anything in Earth you could simply click a link and an external browser link would pop up. Now Google has integrated that into the program so you no longer have to use your external browser for quick info on a location, POI, or anything you need to pull up info on. This is handy if you just need a quick reference or a phone number without having to switch out to another program to do so. I like the back the Earth button that makes it a simple switch back to what you were doing.
Image courtesy of Google Blog
For all the Professional users, there are some new features in the update for you too. Google has not yet released of change log for the Pro version, but the blog states that they will be following back up with that information shortly. The new version is still currently available to download, so you can get the latest software while you wait to find out all the great updates that pro version offers.
The new tracks updates and graphing feature of Google Earth really add a more personalized feature to the already killer application. If you do a lot of hiking, running, biking, or anything outdoors then Earth and a compatable GPS can be a great tool to track everything you do along the route. Load it up and replay your entire quest on your search for bigfoot in Missouri, or recap the full adventure of when you were tearing up the trails in the Jersey Pine Barrens and was chased by the Jersey Devil. No matter what the adventure, what method of transportation, or how deep into the planet you explore, as long as you log it on your GPS, Google Earth has your route covered and fully re playable with a one step option to create a tour.
If you have not yet tried Google Earth then I highly recommend you download it and give it a shot. The real fun is not just that you can get directions and find locations, its that you can explore most of our Planet graphically and in some cases with 3D Terrain. I fire it up randomly when I see somewhere cool on TV or want to learn more about a certain location or match up and event to a location. Some searching around on the web you can find some sites dedication to just showing you both amazing and crazy places on the program. Some of the places I like to go are Vatican City, NYC, The Ocean Floor, Mars,  and of course my own neighborhood which is actually pretty boring. Dont forget to also check out Google Earth for mobile if you running a capable Android phone or an iPhone.
Google Earth Mobile
Google Earth Download (Free/Pro)