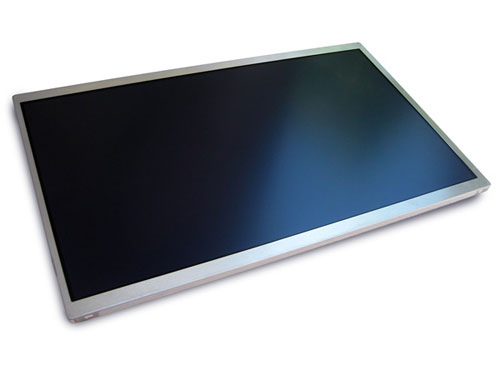 Image courtesy of Pixel Qi
Just Yesterday Makershed.com started selling a Pixel Qi 10.1″ Do-It-Yourself screen kit and they are already out of stock and accepting preorders. If you've been living under a rock and are not familiar with Pixel Qi, then you should know this highly coveted technology is basically a normal viewable color screen indoors, and a super high contrast energy saving screen outdoors. The fact that it consumes 80% less energy while in outdoor mode wouldn't even matter to me, just being able to see a screen at all really outdoors is worth it. Here's the Pixel Qi definition of their screens:
Like standard backlit LCD displays, Pixel Qi displays renders quality full-color images, full-motion video, and high screen brightness.  However, in environments with high ambient light levels, the 3Qi's reflective mode contributes to the image, allowing the backlight to be turned down or off.  This unique capability delivers significant power savings, an attractive screen and a comfortable reading experience, with very high resolution.  Outdoors, Pixel Qi's Transflective 2.0 technology comes into play – each pixel is mainly reflective, but has about the same transmissive efficiency as a standard LCD, enabling the user to experience a crisp image with excellent contrast and *brightness* in any light.  This highly "green" LCD consumes 80 percent less power in reflective mode, yet delivers a better contrast ratio and equivalent reflectance typical of the best electrophoretic displays.
Image courtesy of Pixel Qi
The kit has already sold out and is now available for pre-order again on the Makershed site. The $275 kit is a little pricey for my taste, but it is the first offering and if you're a netbook or tablet user that needs a killer outdoor screen then this is clearly your best and only options. The site claims a 10 minute install with only a screwdriver and some confidence. I have been a hardware tech for years and have taken apart a generous share of laptops and netbooks. If your gonna pull the trigger on this screen make sure you do some homework and be quite sure the screen is gonna fit your netbook and the cable matches up. Not tot many screens are interchangeable that I have seen but hopefully screens will become more standard so the Hacks/Mods can use more interchangeable parts.
Please note: These screens replace those found in the Samsung N130 & Lenovo S10-2. Although they do work in other models, we can only guarantee compatibility on those 2 specific netbooks. We are testing other models, and will update the list as needed.
There is obviously a big future for this technology in the mobile world, the writing on the wall basically tells us Pixel Qi is on top of this technology and would imagine we'll be seeing other competitors pop up soon enough. Hopefully we see some new tablets and eReaders sporting this (color) transflective technology sooner than later. I'm actually hoping to see some automotive technology too. Some smaller screens would be great for automotive use like GPS screens, on dash controls, and rear seat entertainment.  Let us know if you got one of these screens or have any modding plans in the near future.
Installation Video
Via Slashgear, Source Makershed.com