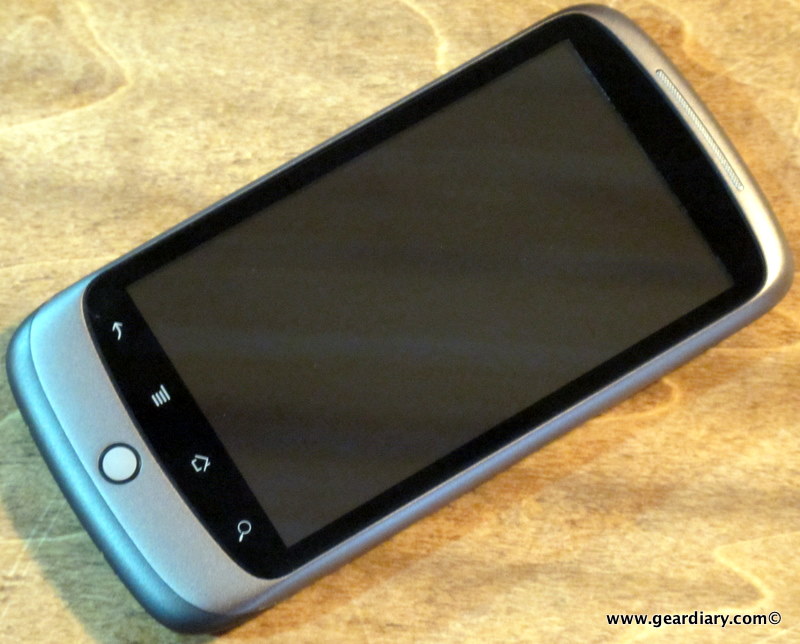 Original Image courtesy of Google
The Nexus One was the first of many dubbed Android Superphones. Even though relatively low sales eventually may have been the demise of the device, it now holds a place in the hearts of Android fanboys and developers alike. The Nexus One has seen its last (virtual) store shelf, and is now said only to be available for developers to purchase. It's the only phone to directly receive OTA updates from Google and is the first device to officially get Froyo.
Just a few days after Google officially killed their one and only pet project, Neowin reports that the next version Nexus phone is just around the corner. The post went up about 9:00 EST last night and stated that a close inside source told them to keep an eye out in the next month for the Nexus 2 to drop on the market. With all the leaks these days we usually see or hear info on upcoming phones a few months in advance. In my opinion this takes away the fun on not knowing what's going to come out next. So I got pretty excited when I read the post, but of course I completely slap this one up in the rumor category.
I have plenty of questions to ask myself when I think about a possible Nexus 2. Eric Schmidt said earlier this month in an interview with telegraph.co.uk that there are no need for a second Nexus phone.
Initially, Google felt that they needed to build a device to help Android along so they worked with HTC to create the Nexus One handset. Schmidt says: "The idea a year and a half ago was to do the Nexus One to try to move the phone platform hardware business forward. It clearly did. It was so successful, we didn't have to do a second one. We would view that as positive but people criticised us heavily for that. I called up the board and said: 'Ok, it worked. Congratulations – we're stopping'. We like that flexibility, we think that flexibility is characteristic of nimbleness at our scale.
I'm going to agree that the Nexus did move the mobile market along. After the release of the Nexus One we heard some rumors of an Enterprise version of the phone possibly with a QWERTY keyboard that would be streamlined to work in the business enterprise environment. Some said it was going to be the leaked Motorola Shadow which obviously was not the case. Are we talking about the possible Gingerbread breakout device? Is HTC involved? T-Mobile? I want to see a leaked manual, blurry-cam shot, or even a random device name in a broken down piece of code. According to the source we should find out more in the month or so, hopefully the Nexus line will rise from the grave and carry on its legacy in the future, but as of now is currently dead after only a 7 month run on the market.
Via Neowin.net