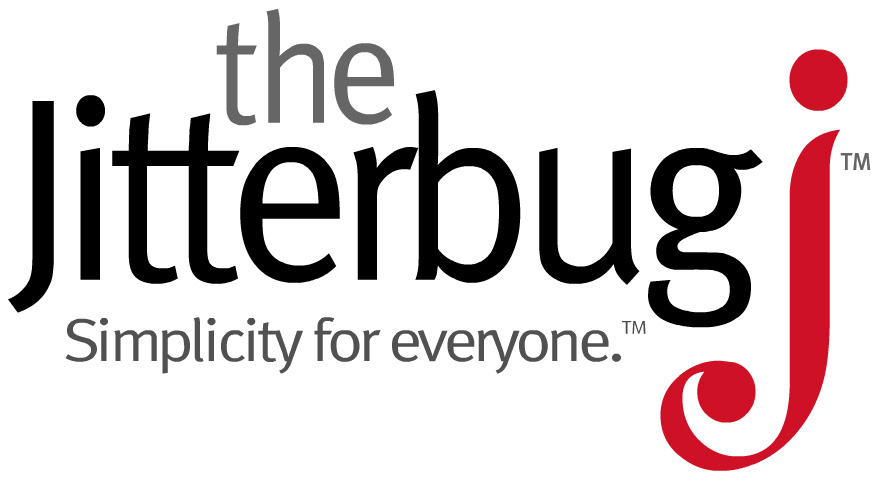 You may already know the name Jitterbug from their reputation as senior citizen friendly cell phones. The company is leveraging their reputation and user base to add more features to their service AND solve a major issue for many elderly people and their families. It's tough to make sure someone who is older and living alone is taking their medication, so Jitterbug is offering a reminder service that calls users to alert them it's time to take their pills.
This is a great idea, and one that helps bridge the gap between total independence and ongoing care. By using something simple like the Jitterbug, it makes it easy for family to help manage care, plus it's not threatening or too technological for someone who's not comfortable with alarm clocks and automated medicine dispensers. I saw one grandmother struggle for years to find ways to maintain her independence, and I am watching my other grandmother slowly come to terms with selling her home and moving to a smaller space. It's tough, and the last thing anyone wants is to take anyone's independence. But having a way to subtly follow up and keep someone on track with medicine is an easy way to keep tabs without being overbearing.
Do you know anyone who uses a Jitterbug? Would they take advantage of this service? Share your thoughts below!
GreatCall Announces Medication Reminder Service for Improved Compliance and Well Being

Company Also Announces Check in Call Service for Peace of Mind and Sense of Security

San Diego, Calif. – August 24, 2010 – GreatCall, Inc., the leader in delivering targeted mobile services to people looking for a high-quality and high-touch service experience, today announced the GreatCall Medication Reminder service. It is an addition to the company's growing portfolio of award-winning services that help keep customers safe, healthy and connected. This service will help customers better manage their overall well-being directly from their easy-to-use Jitterbug cell phone. The Medication Reminder service is available now for $10 per month at the Jitterbug Services Store (http://www.jitterbug.com/ServicesStore/) and includes high-touch support from the company's 24/7, U.S.-based customer care representatives.

"We have created a fun and effective way to improve how you are sticking to your prescribed medication programs," said David Inns, CEO, GreatCall. "Making the service easy to use and backing it with our high-quality customer service will get more people more actively engaged in managing their own well-being."

A June 2010 report issued by The Healthcare Intelligence Network entitled 2010 Benchmarks in Improving Medication Adherence found that beyond increasing risk of death, poor medication adherence is tied to as much as $290 billion annually in increased medical costs. It is also responsible for 33 to 69 percent of all medication-related hospital admissions in the United States, at a cost of about $100 billion per year.

"Remembering to take your medication on the right days and at the right time can be overwhelming and confusing for so many people that it's easy to simply forget—and that's where medical issues can become an even bigger concern," said Dr. Marion Somers, PhD—aka Dr. Marion, an expert in elder care topics, trends, and solutions. "Along with several other strategies for taking your medication properly, it's a positive step to see companies such as GreatCall recognize a consumer need and develop this easy-to-use and affordable Medication Reminder program."

About the GreatCall Medication Reminder Service
The Medication Reminder program allows users to establish their medication regimen, exactly as prescribed by their doctor. Users can contact a GreatCall customer service representative for personalized set-up and ongoing management of their reminders, or they can manage everything themselves directly at www.myjitterbug.com.

Additionally, the program is more than just a simple reminder—it also works as a self-compliance monitor. On each call, a customer will be asked if he or she has taken the prescribed medications and their responses, whether positive or negative, will be recorded. And with the simplicity of the Jitterbug cell phone, it's very easy for the user to respond to each question.

Every answer given will be recorded and tracked for compliance. By simply logging into their myjitterbug.com account, users can see a chart of adherence to each medication. Users also have the option of calling a GreatCall customer care representative who can print and mail the compliance report. Users can then share their results with their doctor, care taker, or loved one.

Additional Features of the GreatCall Medication Reminder Service
• The service offers up to 16 medication reminders per day, with no hidden charges.
• Prescription refill reminder: Customers can enter their prescription refill information and their pharmacy information. The reminder system will call the customer when it is time to refill their prescription and even connect them to their pharmacy to order the refill.
• GreatCall's customer care representatives are trained on HIPAA procedures, and if a customer does not have internet access, they can edit and update the customers' medication schedule over the phone with 24/7 service hours.

The company is also jointly announcing its Check in Call Service. This helpful new service will ensure that you or a loved one is being checked on when needed, by GreatCall's friendly automated system. The Check in Call Service is available for $5 per month at the Jitterbug Services Store. Should assistance be needed, a notification call will be sent to a list of friends or family members, so that help can be provided immediately. Helpful 24-hour U.S.-based customer care representatives will help setup your calls, contact list and schedule, or all can be managed at myjitterbug.com.

"It's encouraging to see a company such as GreatCall recognize the impact and benefits that easy-to-use technologies can have on making people's lives more connected, enjoyable and safer," said Laurie Orlov, Founder of Aging in Place Technology Watch, a market research firm that provides thought leadership, analysis, and guidance about technologies and related services that enable boomers and seniors to remain longer in their home of choice.

To learn more about Dr. Marion's expert advice, visit her website at www.drmarion.org

To learn more about Laurie Orlov and Aging in Place Technology Watch, visit her website at www.AgeinPlaceTech.com/

You can follow Jitterbug on Twitter: @jitterbugphones, and on Facebook: http://www.facebook.com/JitterbugPhone

About GreatCall, Inc.
GreatCall is the leader in delivering targeted mobile services to people looking for a high-quality, high-touch service experience. The company is differentiated from others through its ability to provide the best customer service experience and relationship possible. The company has been widely praised for its ability to deliver the benefits of innovation and technology in an easy-to-use format. GreatCall has received prominent national media accolades from the Wall Street Journal, BusinessWeek, The New York Times, Washington Post and major TV broadcast networks.

GreatCall's cell phones and services are sold nationwide at leading retailers such as Best Buy, Sears, Sears Hometown Stores, Radio Shack Dealer Franchise, Fry's Electronics and ShopKo, as well as direct to consumers at 1-800-918-8543 and online at Jitterbug.com. Service coverage includes the U.S. and Canada. GreatCall is located in San Diego, CA. For more information, please visit www.jitterbug.com.