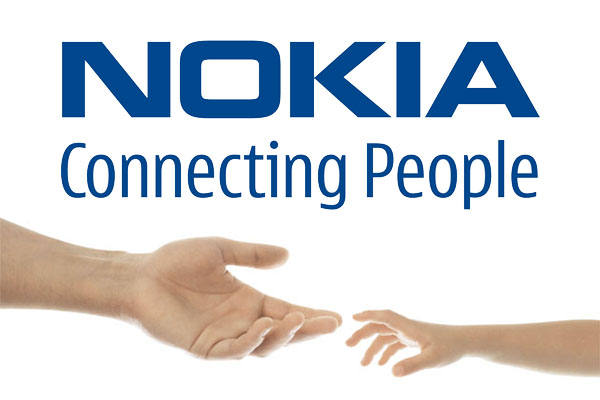 Kicking Nokia while they're way, way, down is practically a sport these days. Admittedly, Nokia has become the kid in school with a "Kick Me" sign on them. And like that poor kid, Nokia watches what all the cool kids are wearing, and then seems to show up rocking the cool jeans a year after they're out of style. Businessweek has taken a look at how Nokia went from star quarterback to losers, and they have some interesting theories.
Geography
BW argues that Nokia was too isolated from their competitors due to being based in Finland. Apparently there are no airplanes to Nokia headquarters:
Building a technology giant in Finland was a great achievement. But Nokia wasn't surrounded by Web companies or consumer-electronics manufacturers. That meant it wasn't in the mix of innovative ideas, which would have forced it to question its assumptions—and watch its back—every day. The harsh reality is that Finland isn't in the mainstream of Europe, never mind that of the global economy. Most of Europe's most successful industries are located in fairly tight geographic centers. Its pharmaceuticals industry is mostly in Basel and the southeast of England. Its luxury automobile industry is in Munich and Stuttgart. Its banking industry is based in London. There are exceptions—think of Airbus in Toulouse. More often than not, though, companies benefit from proximity to their competitors, poaching staff and swapping ideas. Isolation is bad for people, and bad for companies.
I understand the argument, but I think it has less to do with geography and more to do with corporate culture. Being nearby to other companies is important, but in the age of constant intercontinental travel, video and web conferencing, and this amazing invention called smartphones, it's easy to stay interconnected. Nokia wasn't caught off guard by the iPhone because they weren't in California; they were caught off guard by the iPhone because they didn't look outside their own preconceptions.
Arrogance
Now this I definitely think is true. Businessweek argues that Nokia assumed prior success meant they were always going to be the popular kid in smartphone school.
Nokia got to the top of its industry quickly. Once there, it became complacent. Under CEO Olli-Pekka Kallasvuo, Nokia worried about hanging onto market share rather than creating innovative products that excite customers. Second, Nokia was unwilling to challenge itself. The company clung to the idea that handsets were mainly about calling people. It failed to notice that they were just as much about checking your e-mail, finding a good restaurant, and updating your Twitter page.
This pretty much sums up what happened to Nokia, in my opinion. I loved my E71x, the hardware was fantastic. It definitely ranks as one of the best crafted devices I've ever owned. The software, on the other hand was a nightmarish mess. The user interface was all over the place and horribly inflexible. It's a very bad sign when Nokia's own updates to email and other key programs don't even integrate with the main homescreen. That's how utterly inflexible and messy they let their software become!
Nokia's Future?
Nokia's a big company. I don't think they'll disappear, but they haven't handled the post-iPhone/Android world terribly well. Hopefully their new CEO turns things around, and the issues Businessweek mentions are just bumps in the road and not the start of a eulogy.