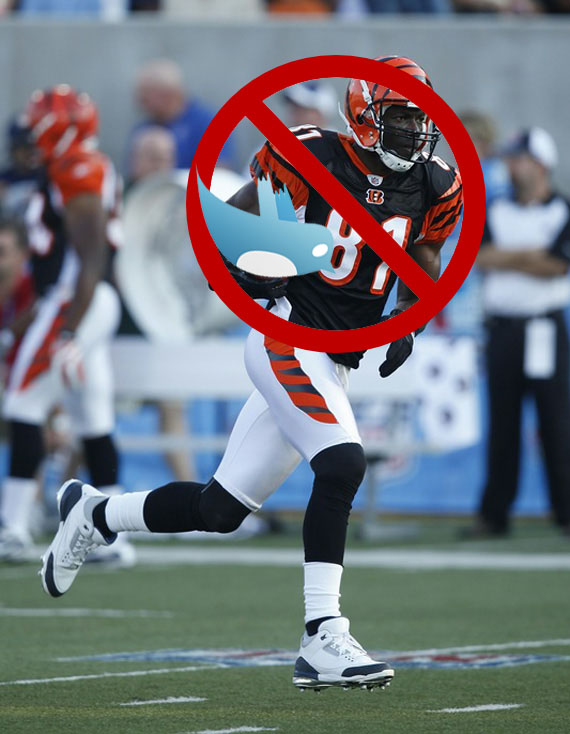 The very outspoken Terrell Owens sent a Tweet out moments before this Sunday's game where he and the Cincinnati Bengals were set to take on the Tampa Bay Buccaneers.  In the Tweet T.O. stated that a fan that was wearing his jersey would be getting a football signed by himself and Chad Ochocinco.    The message was posted an hour before game-time which apparently breaks the NFL's social media rule which prohibits any tweeting within 90 minutes before kick off.
This sort of fine is no stranger to the Bengals.  Owen's teammate Ochicinco was fined $25,000 back in August for tweeting before a pre-season game against the Philadelphia Eagles.  It was the first time the NFL had enforced its social media policy.
When asked about the tweet after the game Owens became angered responding ""Is that something that you really want to talk about right now?"
When told that he could face a substantial fine for the tweet, Owens said, "What, are you going to fine me? Is that really relevant right now? If it's for a kid, it's for a kid."
Via Yahoo.