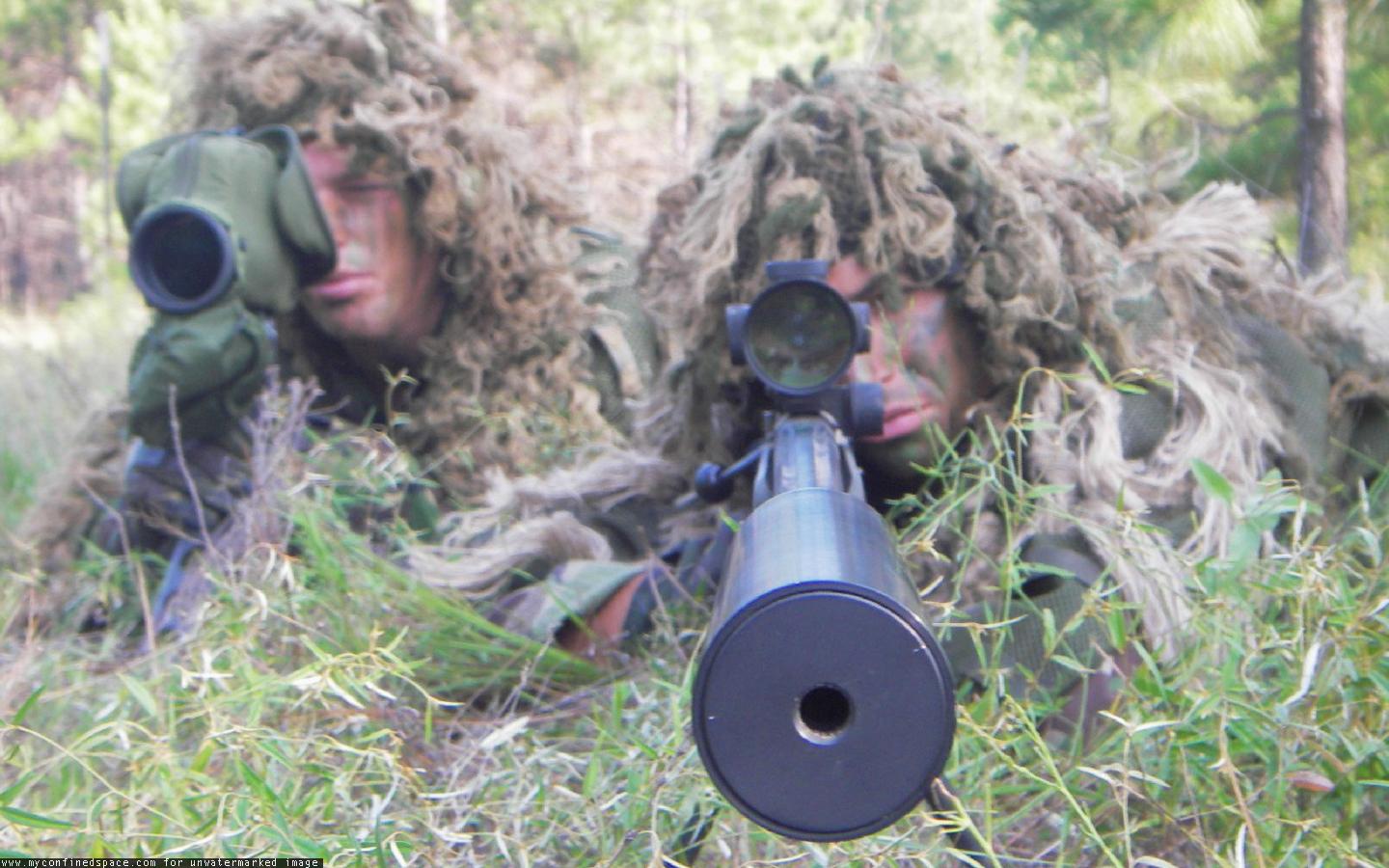 Image courtesy of theSpecterGroup
The military often has some of the best tech and gadgets the world has to offer. Sometimes they make it to the battlefield, but often times they don't. I've been in the Army for 13 years now as a communications and IT support technician and honestly have seen some stuff that really blew my mind. Most prototype stuff never get's out of prototype stage or budgeting kills it before it ever gets released. I'm an avid fan of any type of weapon or targeting tech because better weapons result in less bad guys, one way or another. Lockheed is currently working on has a working model of a weapon scope that automatically compensates for all elements of the environment to aid our snipers in making each and every shot hit their target. When firing any weapon at longer range you have to factor in many different elements such as wind speed, curvature of the earth, humidity, and distance to properly calculate the trajectory and impact point of the round.
Lockheed and DARPA created a One-Shot system that handles all those calculations for you, so the first shot probability increases dramatically. An example of the effectiveness of this system can be calculated for a .308 round to hit a target at 3600 yards. If your cant quite grasp that number basically it means we can potentially connect with our targets at a ranges of up to 36 football field away.  The targeting system has been testing and proved working, the only downfall to the first version is was too heavy and bulky for troops to use in real world situations. The new contract will allow them to design and deploy a new generation system scheduled for combat testing around this time next year (Oct 2011).
The system's integrated spotter scope (ISS) should measure crosswind, maximum effective range of the weapon, temperature, atmospheric pressure, humidity, cant and pointing angles, and GPS coordinates, as well as allow direct day and night observation of targets with continuous updates of the aim point offset corrections, with no alignment verification of the laser/crosswind optics to the spotting scope necessary.
So what does this really mean for all of our men and woman fighting on the front lines? Snipers have been proven as one of our most effective weapons in all past wars and conflicts. The fact is that Snipers can completely change the course of the battle and even the war by defeating key enemy targets from un-imaginable distances. I have yet to see how this technology actually works but I can only assume that once the target is identified, the targeting system only requires you to put the crosshairs where you want the round to impact, and pull the trigger. Of course this still requires an extremely talented individual behind the weapon, it just takes away the necessity to make all the difficult calculations required for long distance shots.
This is the closest thing that I've ever seen to a real life Aimbot. If you're a fan of First Person Shooters, then you definitely know what I'm talking about and probably like me have some anger inside over some of those deathmatches. Aimbot's are essentially video game hacks that assist the player in targeting and aiming. No one likes to play against someone cheating with an Aimbot, especially not the real bad guys sitting over 2 miles away. So if you have some serious money to burn and some friends that have a few stars on their collar, you might be able to get your hands on one of these to assist in keeping the pesky varmint population under control. We'll have to see next year if this tech becomes military vaporware or another tool on the battlefield.
For the record I am not a fan of war. I been involved more than once in overseas conflicts and absolutely despise it and never wish to go back. I do however appreciate any type of technology that aids in survival of our men and women fighting on the front lines. This technology is a necessary evil that allows us to triumph in battle and eventually overcome evil. I don't think anyone should support the war, but you should always support your troops.
Thanks to A.P. for showing me this story.
via FoxNews, Military & Aerospace
More Info: One Shot Phase 2 Enhanced (2E)