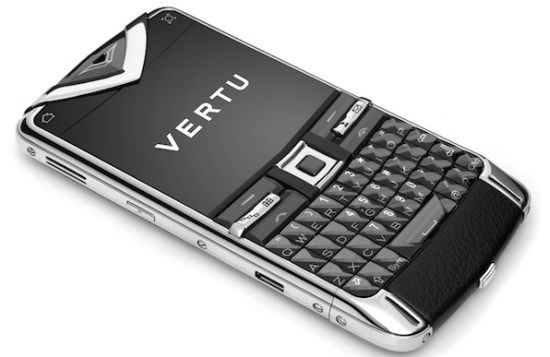 Fans of high-end cell phones know that Vertu has been making luxury handsets for a number of years.  The company just announced its next offering, the Constellation Quest and it features a QWERTY keyboard, making it the first Vertu device to offer one.  I think we have a new contender for the race to become Judie's next phone – she's been a fan and a user of Vertu for some time now.
The Constellation Quest is crafted from matte or polished stainless steel or 18-karat gold with a leatherback and sapphire crystal or stainless steel keys.
The handset also includes Vertu City Brief, a location-based concierge application that offers access to information on cities across the world.
No word on pricing or a release date just yet so stay tuned.  But in the meantime you can visit the special web site Vertu has set up for the Quest here.
Via Born Rich.