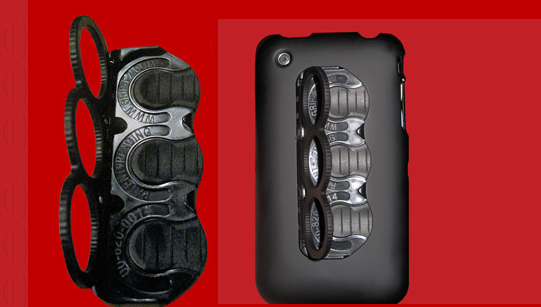 Okay they really aren't brass knuckles.  That would be just silly.
Once you stick the Grip-Ez onto the back of your mobile device with the included 3M tape what it does do is offer an unparalleled amount of grip.   Made from hard plastic and rubber the add-on is said to be very durable while providing your fingers with a comfortable place to rest while securing holding your mobile device.
Each Grip-Ez sells for $10 plus shipping, and it comes doctor recommended to reduce hand fatigue.
Of course you'll need to master the art of one-handed phone operation to use it.
You can learn more about this product by visiting the manufacturer's web site here.