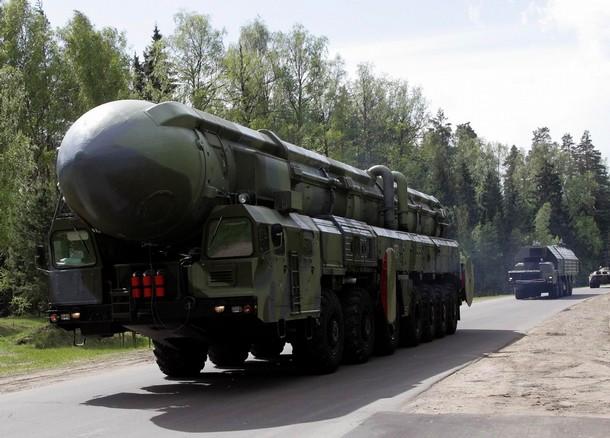 This strikes me as one of the more frightening lapses in security that I can recall reading about.
Most of us are familiar with what is known as the President's "football." This briefcase contains the instructions that the President would need to utilize in the event of a nuclear war. It's often portrayed in cold war movies, handcuffed to some military liaison dressed in uniform.
While some of the information surrounding the "football" may be false, what isn't is the fact that the sitting President needs a certain set of codes in order to access it, a passcode for the lock, if you will. In a new book General Hugh Shelton, a former chairman of the Joint Chiefs of Staff, tells that at one point during the Clinton administration these codes went missing.
The codes are most often held by one of the President's closest aides, and that aide stays within arm's reach of the President almost all the time. "Once a month, Defense Department officials conduct an in-person verification to make sure the president has the right codes. At least twice in a row, Shelton writes, a White House aide told the Pentagon checker that the president was in a meeting but gave a verbal assurance that the codes were with him."
Then one month around the year 2000, according to Shelton, when the time came to replace the codes with a new set, "the president's aide said neither he nor the president had the codes — they had completely disappeared." This all apparently happened without Clinton knowing a thing about it.
Even if someone were to have discovered the codes it was very unlikely that they'd be able to do anything with them, but it's still an awakening story nonetheless.
Shelton says the president was given new codes within minutes when the previous codes could not be found, and the procedures have since been changed, so that the Pentagon aide who carries out the monthly check is required to wait at the White House until he or she can visually confirm the codes are in the possession of the president or an aide who is with him.
Via CNN.