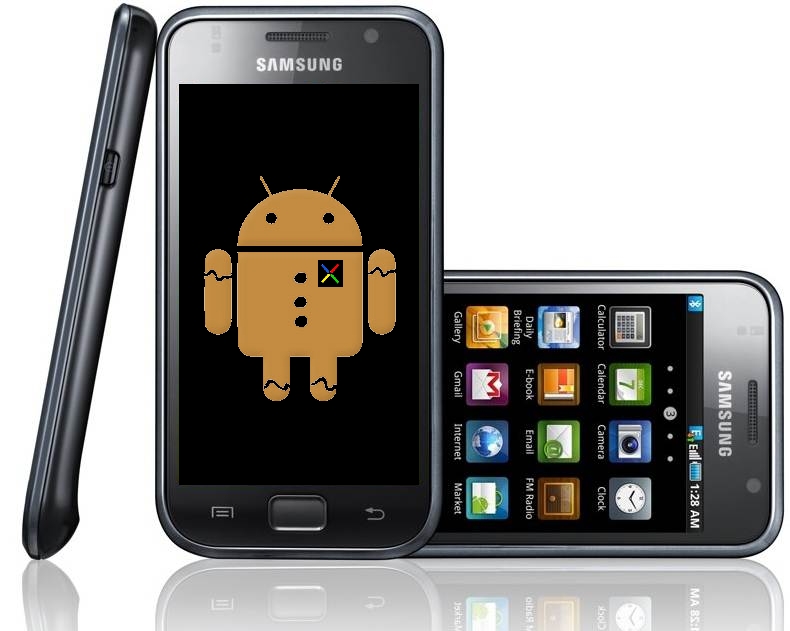 Original Image courtesy of DroidDog
A few months ago I received a tip that the Nexus 2 was going to drop sometime in August. We had a short post on it here at GearDiary and I was  of course hoping rumor would turn into reality. Well, that month(s) came and went with no new Nexus in sight. Last night the rumor came creeping back up this time wreaking of fresh Gingerbread and Super AMOLED screens. When I get the time I like to tune into the Radio Android show hosted by Scotty Brown. Other than a lesson in beer and shots, the show discusses current Android topics and devices and is fueled by the listeners. Last nights show had an exclusive on the Nexus 2 rumor. Here's the specifics from last nights super secret tipster: (whom is said to hold high credentials)
The device will be the Nexus S
It will be branded as a Google experience device featuring Android 2.3
It will have the same 4″ SAMOLED screen seen on the Galaxy S devices
It will feature the same Hummingbird processor from the Galaxy S handsets
It will be easily rootable like the Nexus One was
It will be at least GSM, unknown about carrier or CDMA
It will have no hard buttons on the face, similar to a Vibrant
Again this is clearly chalked up as a full-blown RUMOR, but I would not mind seeing a more "open" and native Google Galaxy S. I absolutely love my Vibrant and from an enthusiast standpoint love the fact that it is nearly impossible to brick it from tinkering around. The only lacking feature in my opinion is Samsung's software/firmware support and Android 2.2. I want nothing more than a Galaxy S phone that has native Google updates and a vanilla version on Android OS. Regardless of sales, I still think the Nexus One was a groundbreaking device. All things good in the Android world seemed to follow in the footsteps of that phone. (Other than the Droid) Hopefully we get some more info soon, either way 'tis the season for some crazy phones. Lots a mobile goodness happening in November and December this year.
Check out some of the Radio Android shows in November, Android After Dark and The Android Show are full of good info,good people, and plenty of  laughs and giveaways.
Update: A "friend" of Gizmodo apparently had a hands on with the device. It's said to be close to the Galaxy S model today but slimmer with a curved back. The only other addition is a Front Facing Camera. Thats all the details we have so far. I don't know if they technically makes the rumor any more true than it really is, but its more than we knew a few hours ago. Basically we are looking at an updated Galaxy S, nothing too crazy like the Nexus One brought to the table.
via RadioAndroid