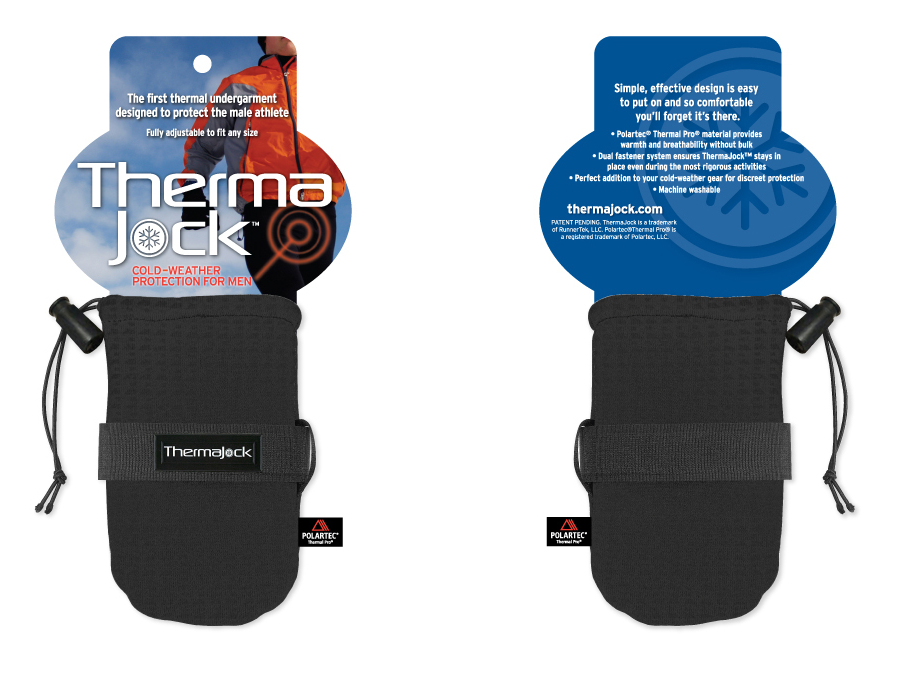 As a runner I know what it's like to be out early in the morning on a cold winter day.  You do your best to keep each part of your body warm and protected from the elements.  Gloves, hat, wool socks, these are but some of the tools I use to keep myself warm when out and about.  The ThermaJock though hasn't yet found a place in my running wardrobe – and I'm not sure it will.
The Thermajock is specifically designed to protect you male private parts from cold and chafing during cold weather activities because, well you know, you don't want anything freezing and falling off right?  That would be very bad.
The Thermajock is made from Polartec Thermal Pro fleece. According to the manufacturer the 100% polyester fabric's surface creates air pockets that trap air and retain body heat, providing outstanding warmth without weight. This fabric also offers excellent breathability and dries quickly while being machine washable.
The ThermaJock stays in place by using a unique double fastening system. And you needn't worry about size mattering here.  The fasteners can be adjusted to fit any size athlete, and we're not talking height and weight.
The Thermajock is available for $14.99 here.
Thanks to Mike for the tip on this.