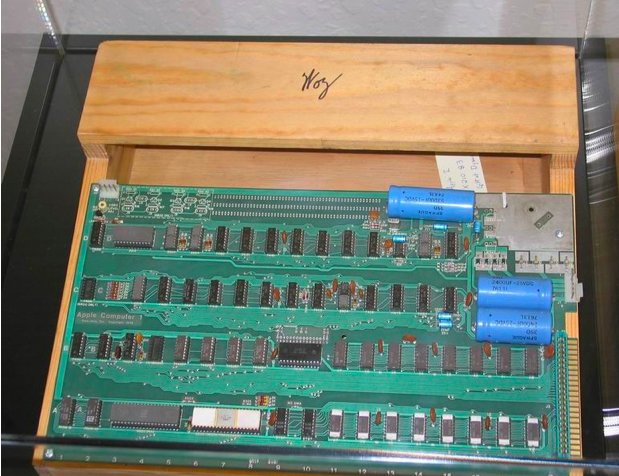 Today in London England an Apple I, one of only 200 of the first ever Apple computers made, sold at auction for a whopping $210,000.  The computer came packed in its original box and included a signed letter from Steve Jobs.
When it was first introduced back in 1976 the Apple I sold for $666.66.  Like most Apple products it had a rather short life span and was discontinued in 1977.
Today's Apple I went to Italian businessman and private collector Marco Boglione, who made his offer over the phone.  Boglione's brother, who was in attendance at the auction, said his brother held a true love for computers and this purchase was a testament to his brother's fascination with them.
Via Yahoo.