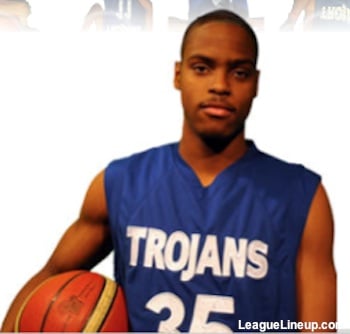 Image via Yahoo Sports
Being a firefighter this story hit close to home when I read it.  I've seen the various iOS applications available via the App Store dealing with first aid, cpr and other emergency situations and often wondered how many people are actually using them in the real world.
Turns out a basketball coach in California is and one of his players owes his coach and one of the apps his life.
"According to the San Gabriel Valley Tribune and the Los Angeles Times, an iPhone helped teach La Verne basketball coach Eric Cooper how to perform CPR when he downloaded a life saving app called "Phone Aid" one night last week."
The very next day, Cooper had to put the skill to the test when one his players, Xavier Jones collapsed during a team practice. Cooper was able to keep his star pupil alive until paramedics arrived, at which point Jones had begun breathing again.
It may have seemed like a huge coincidence, but given the holiday season, Cooper's timely intervention seemed almost a guided act of faith. Jones, who was set to play basketball at the U.S. Military Academy in West Point next year, has since been diagnosed with hypertrophic cardiomyopathy, a thickening of the heart wall that previously killed Loyola Marymount basketball player Hank Gathers during the 1990 college basketball season.
If you don't know how to perform CPR yourself I suggest checking out classes in your local area.  Learning doesn't take long and you might just help save someone's life one day.
You can download the application Coach Cooper used from the iTunes App Store by clicking here.
Via Yahoo Sports.