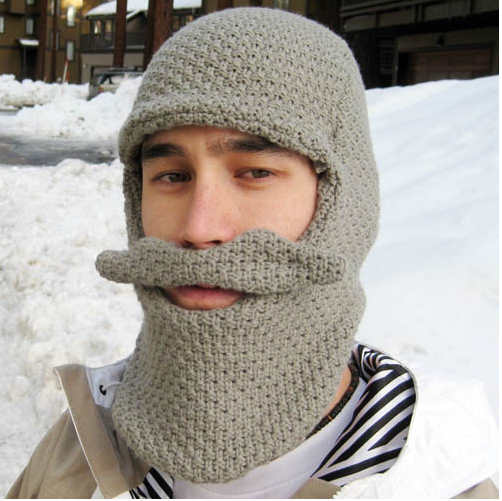 Just because "Movember" has ended doesn't mean all of us are ready to give up our beards.  After a month's worth of growth, I for one have grown just a little attached to my new friend, my beard.

However, with winter coming on fast here in the north-east it's time to start thinking about how I'll be protecting myself when I venture out in the cold.  And if you live in a cold weather area you should be doing the same.
Like the hair on the top of your head, a beard does a great job of keeping your face warm while you brave the outdoor elements.  If you don't have what it takes to grow out a mangy beard or the wife won't let you etc.  you might want to check out the entire line of Beard Head products.
Beard Head knit beard caps combine the comfort and warmth of a traditional knit cap with the styling of having a massive beard and mustache growing on your face.
You can choose from a variety of different styles, from the "Pirate" to the "Viking", the "Grandpa" (seen above) and more.
Each Beard Head hat is one size fits all and sells for $32.99 and they're all made from 30% Wool, 70% Acrylic.  The mustache on each hat is attached via buttons and can be easily removed or interchanged with other mustache styles that are also sold on the site.
Check them all out here.