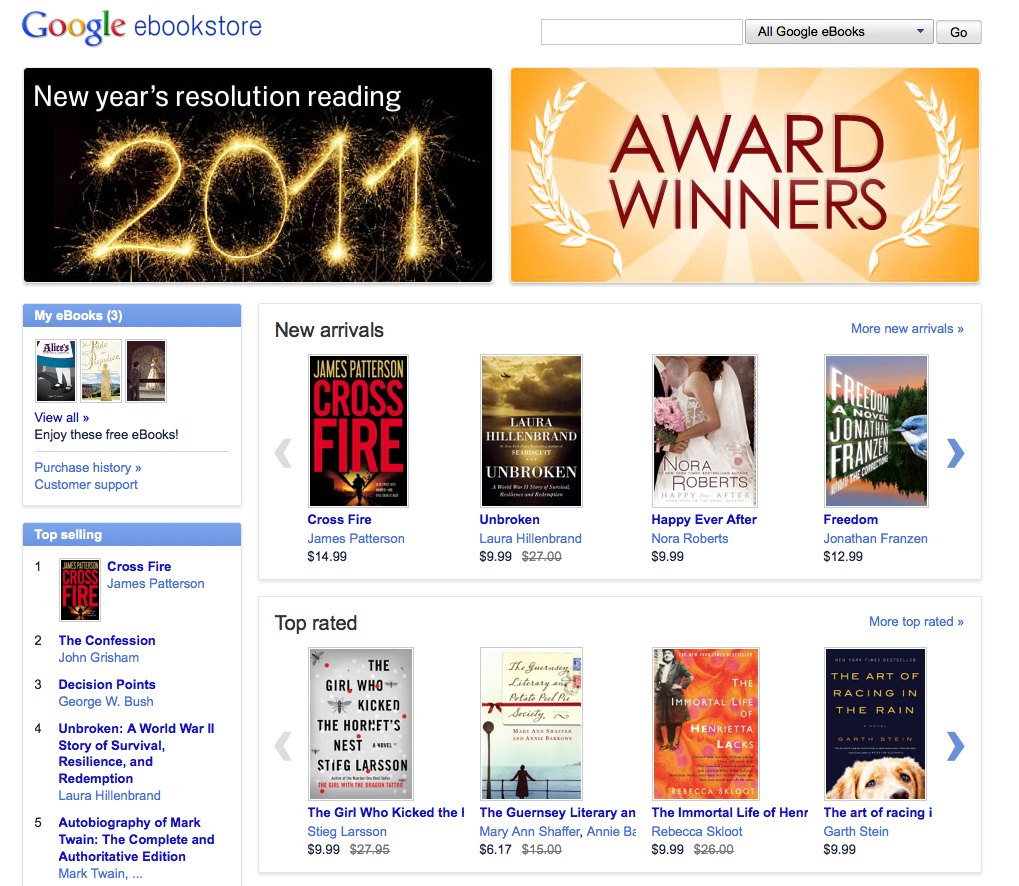 Aiming to be the leader in eBook content Google has just announced the launch of their own eBook service.  In the U.S. users can now visit the Google eBookstore and browse through what the company calls the largest ebooks collection in the world with more than three million titles including hundreds of thousands for sale.
Many devices are compatible with Google eBooks—everything from laptops to netbooks to tablets to smartphones to e-readers. With the new Google eBooks Web Reader, you can buy, store and read Google eBooks in the cloud. That means you can access your ebooks like you would messages in Gmail or photos in Picasa—using a free, password-protected Google account with unlimited ebooks storage.
In addition to a full-featured web reader, free apps for Android and Apple devices will make it possible to shop and read on the go. Like a traditional e-reader  you'll be able to select which font, font size, day/night reading mode and line spacing suits you—and pick up on the page where you left off when switching devices.
Check out this link to find the app. you need for each device you own.
Via Google Blog