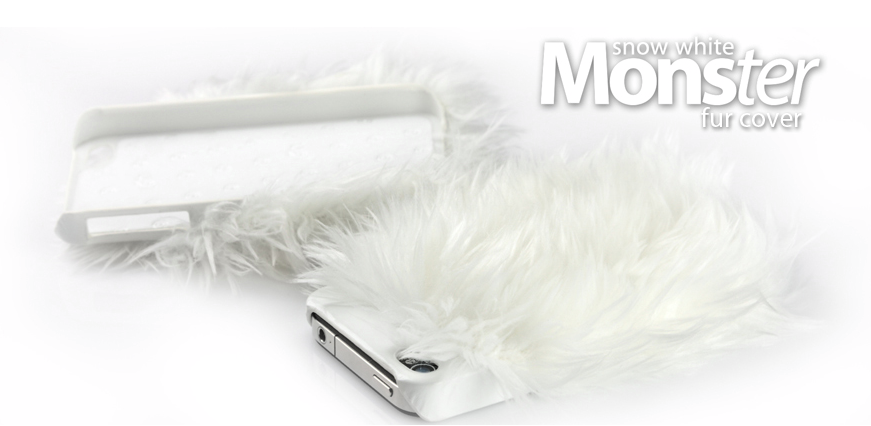 Does your apartment have a no-pets policy?  Or perhaps a family member is allergic to dogs and cats.
Still want a pet to call your own?
You've got an iPhone 4 right?
Grab yourself a Monster Fur Cover from ion Factory and transform your iPhone 4 into your own special furry friend.
The Monster Fur Cover is made from a simple snap-on-back-cover style iPhone case that's wrapped in artificial fur.  The case has all the proper cutouts for access to the iPhone 4′s ports and buttons and it's available in three unique colors.
Choose from Snow White, Creamy Caramel or Schnauzer Grey.
Naming your new friend is entirely up to you.
Available for $39.99 here.