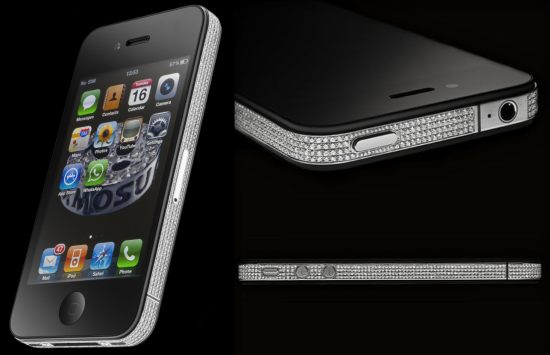 Called the iPhone 4 Diamond Spider this Alexander Amosu iPhone looks to stake its claim as the world's most luxurious mobile handset.
The phone comes complete with an antenna band that's lined with 846 VVS1 F color diamonds totaling 5.66 carats and you pick the color.
This version also comes with a special golden number of your choice, for example 07XXX 111111. You get to choose a unique number, such as your birth date, shirt number, business number or a special number, which of course you should be able to do when you're paying $23,625 for a phone that normally sells for under $500.  You'll also be able to customize the back of the iPhone 4 and have it made with any color your heart desires.  Like Vertu phones this one comes complete with one year of complimentary international concierge service too.
There are only plans for 10 to be made so if you want one better grab it fast
here
.
Does anyone actually buy these things?
Check out the video below.