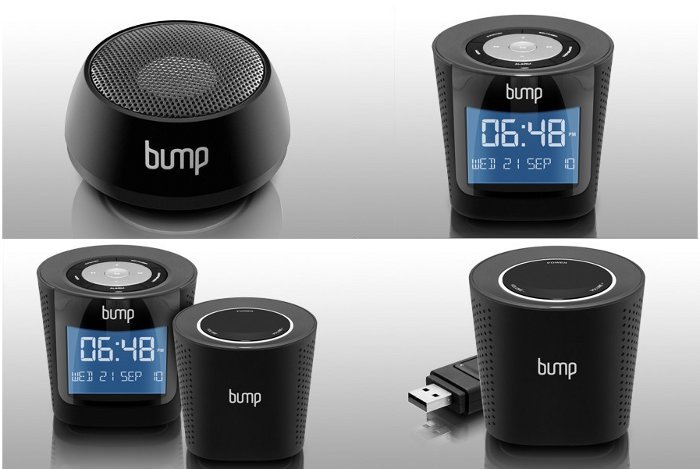 Aluratek is announcing the new Bump line of wireless speakers including a neat little boombox style MP3 player, wireless speakers and more.
First up is the AWS01F MP3/FM Radio Boombox.  This includes a wireless speaker and you can connect up to 6 of these speakers to the same unit.  The back of it has a SD card slot, USB port for a USB drive and a 3.5mm input for attaching any device that uses a 3.5mm output.  It is available for $99.99.
Next is just the boom box without the speaker, the AMS01F.  It has all of the features of the previous device and is available for $59.99.
Next is the AUWS01F which is a wireless speaker that comes with a USB transmitter.  It will work on Windows or Mac and is available for $79.99.
Finally, for something a bit simpler there is the APS01F which is simply a speaker that has a 3.5mm input.  It's available for $19.99.
All of these devices have a battery life of 4 hours.