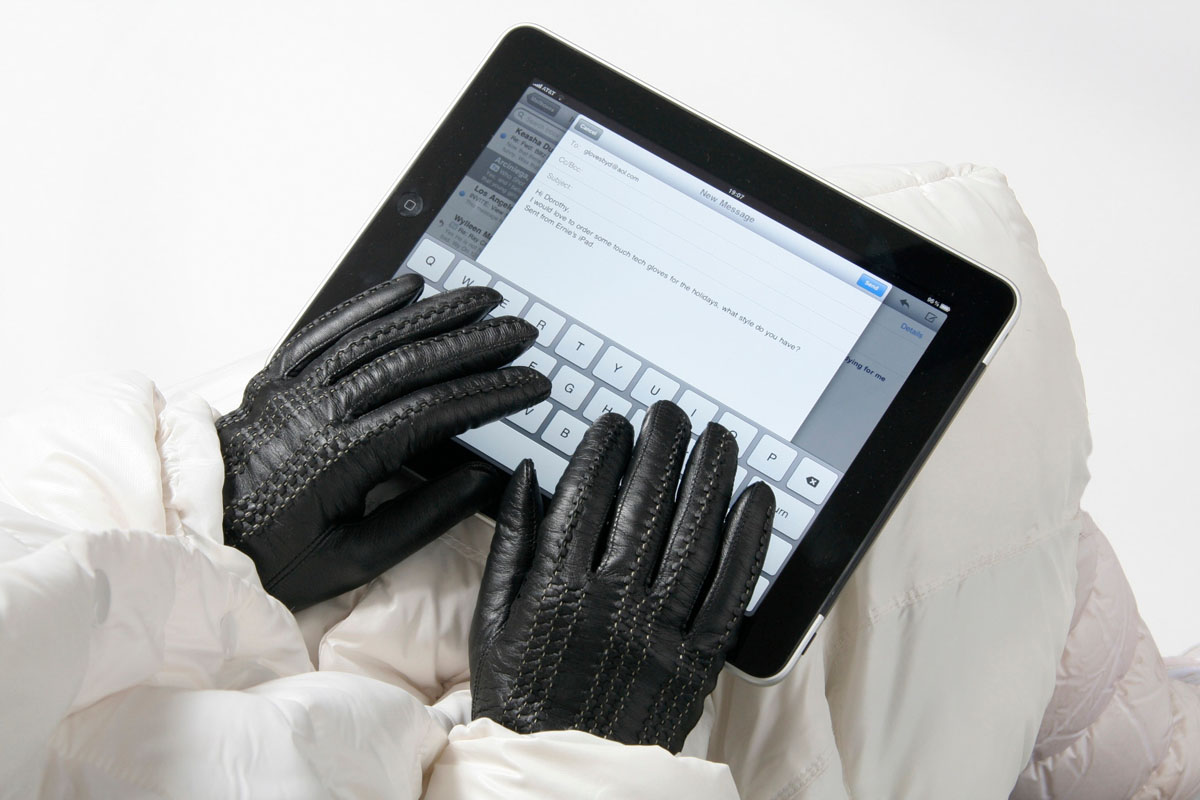 In case you haven't noticed, it's winter time and that means it's cold!  Here today in the Philadelphia area the temperatures are in the low 20s and the wind is whirling around like a scene out of the Wizard of Oz.
We've covered our fair share of gloves that work with touch-screen devices.  I've tried some myself with somewhat limited success.  The nice thing about trying out several different pairs is that they are usually inexpensive.
These TouchTec gloves however are not.
Here's what the company has to say about their gloves:
TouchTec is a patented nano-technology that gives new functionality to a variety of textiles and leather. It enables the wearer of TouchTec Gloves to operate any touch screen devices, with your gloves on and with greater accuracy than your bare fingers.

TouchTec technology mimics the human body, it is invisible and possesses antimicrobial qualities. Leather and other textiles fully retain their characteristics, thus affording the wearer of the TouchTec gloves maximum comfort and dexterity just like any other glove. We are offering TouchTec functionality in several of our high fashion styles for Ladies and Gentlemen. Soon to be available in other styles and in Junior sizes as well.
The least expensive pair I spotted on the company's web site sell for a modest $118.
But if you've got a little extra cash saved up you'll want to take a look at their design which features Zwarovsky Crystals and zippers and rings in at a whopping $495.
What's most curious about these gloves it their lack of any visible button on the fingertip.  Most, if not all of the gloves which we've tested that claim to function on touchscreens have had a visible button at the fingertips and thumbs – where these do not.
You can check out the entire line of Gaspar TouchTec gloves here.