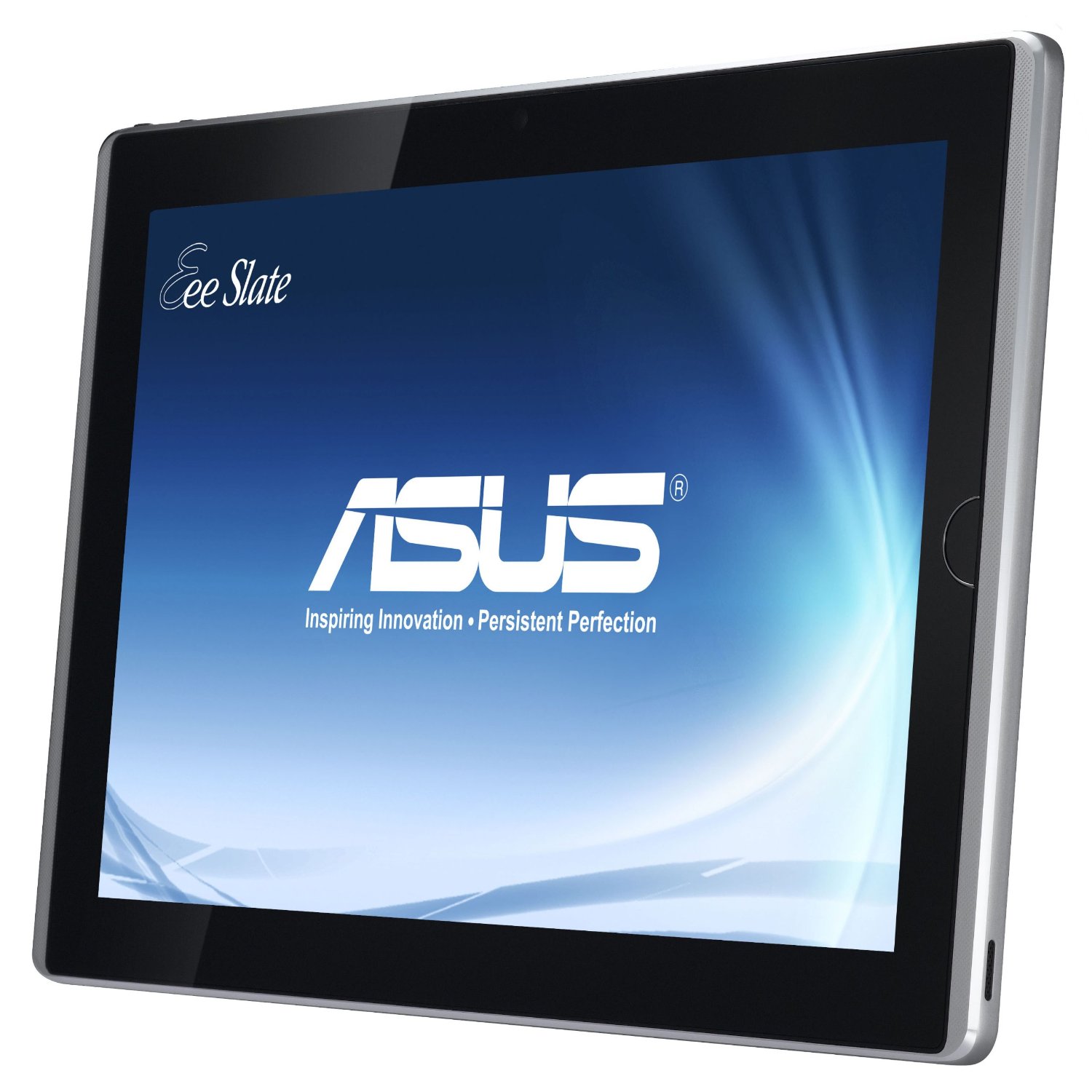 Image courtesy of Amazon
Asus is wasting no time unveiling their top contenders for the tablet battle about to commence at CES 2011. The Eee Slate EP121 is proudly posted on their website and gracing the pages of Amazon with some heavy specs on the line. The 12″ slate is nothing short of a mobile powerhouse packed in a slim and nearly bezel free package. The Intel Core i5 processor, 4GB of RAM, 32 or 64GB SSD, and full Windows 7 OS  pretty much guarantee you a mobile desktop experience that rivals most low-level laptops and netbooks of today.
Quick Specs:
12.1″ HD capacitive display (1280 X 800)
Intel Core i5-470UM CPU
32/64GB SSD
2/4GB Ram
Bluetooth 3.0, WiFi N, DLNA
Mini HDMI, Card Reader, USB 2.0
2MP Webcam
2.6lbs
12.3 x 8.2 x 0.7 inches
Image courtesy of Asus
With features like that you have to wonder if it really is time to slim down your mobile PC inventory and run with something sleek and portable like this 12″ monster. Of course it's not a mobile OS tab, so I can only wonder what kind of battery life it will get and what the asking price will be. If those specs aren't enough to entice you, the slate also comes with a good little assortment of accessories that usually would have set back any current tablet owner a few bucks.
Included in the box is a  Wacom digitizer pen, nub refills for the pen, a folio case, and a Bluetooth keyboard. At minimum Asus has you covered, protected, and able to instantly take this thing mobile as your daily workstation right out of the box. These included accessories will no doubt spark the interest of the tablet hungry consumer. Asus claims Amazon has it up for pre-order, but really all you can do now is sign up for an email that tells you when it's available. This is a big announcement for so early in the show; more to come so keep checking back the site.