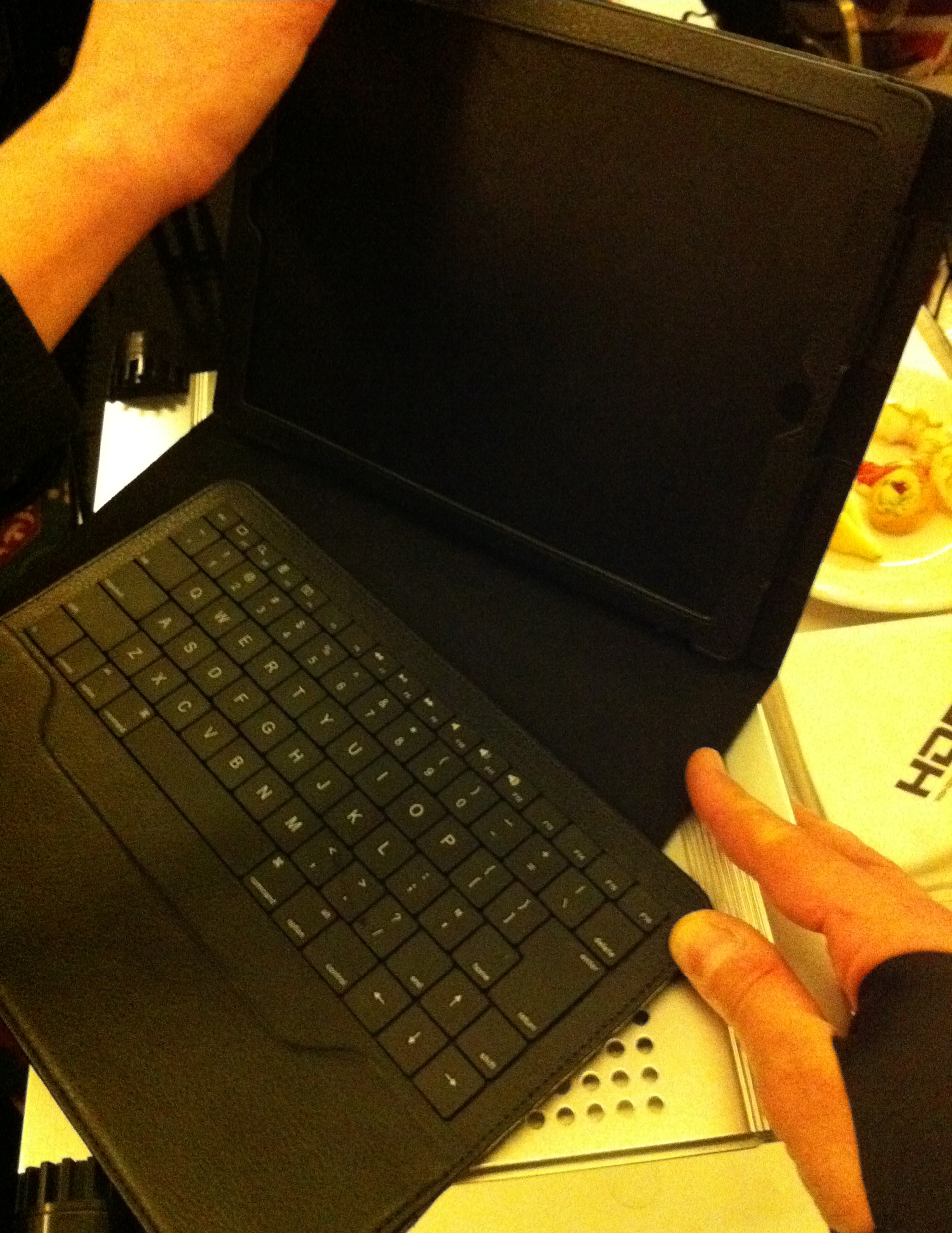 We had a chance this evening to see some of the new items that are going to be available from
Dexim
, a company that creates some terrific iPhone and iPad accessories. One of the more interesting items that they were showing off was an iPad case with a built-in Bluetooth keyboard.
The case and the keyboard are rather interesting in their own right; the combo is thin and light, and the battery life on the keyboard sounds like it will be amazing — it has 100 days of standby time. The keyboard's keys have minimal play, and it seemed like it would be quite comfortable to use for an extended period of time. Better still, the keyboard is held in place by magnets and detaches from the case itself. That means you can remove the keyboard and simply use the folio case whenever you like.
The case will retail for just under $100 when it's released. When will that be?  That's unclear.  Why? Because this keyboard case has actually been designed for the upcoming iPad 2 and NOT for the current generation iPad. That's right, even before the next generation iPad has actually been announced by Apple, there are accessories been showing off for the device. If that isn't an indication of how well the iPad has been received and how much people are clamoring for quality accessories to fit it, then nothing is.
We are looking forward to getting the iPad 2 (or whatever it will be called), and we also look forward to reviewing this case/keyboard … as soon as both are released.