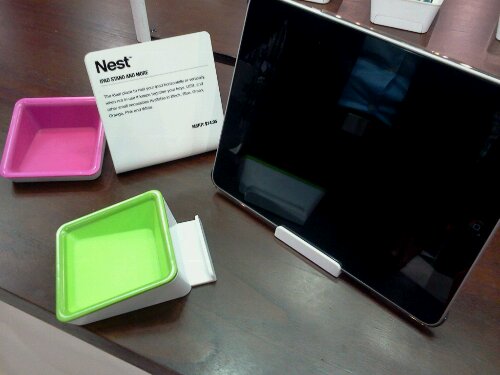 Blue Lounge is all about products that are extremely simple yet extremely functional.  At CES this year they've announced their latest instalment.
The Nest is a stylish yet simple iPad stand that doubles as a store anything area.  Think of it as a cup holder for your home.
The stand works in both the portrait and landscape position and comes in a variety of colors.
When it launches sometime next year it'll retail for $14.95.
Learn more here.