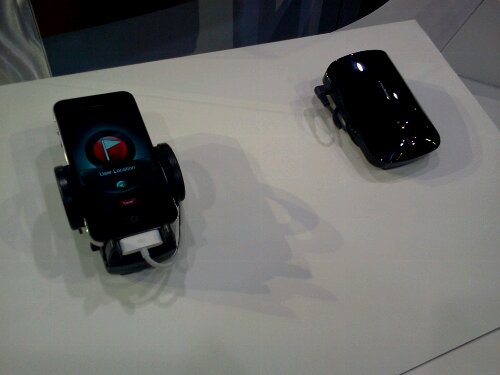 Cobra has a ton of new and exciting products for both the home and the car in 2011.  This morning I had the chance to preview them and I wanted to share a few of them with you.
The Phone Tag (seen above) is a Bluetooth enabled device that looks like a key chain.  What it does though is much more.  When you move the Phone Tag away from your cell phone the device omits an audio alert.  If you lose your phone it'll send you a Google maps image with your phones location.  The device will be available in the summer of 2011.
Phone Lynx is a small Bluetooth enables device that plugs into your home's phone jack.   It then allows you to answer any incoming cell phone calls on your home phone's network.  The device sells for $49.
iRadar is Cobra's radar detector for the Apple iPhone and Android operating systems. The radar detector works via Bluetooth with your handset and send you alerts about speed traps, red light cameras and other driving hazards.  The device sells for $129 and the app is a free download.