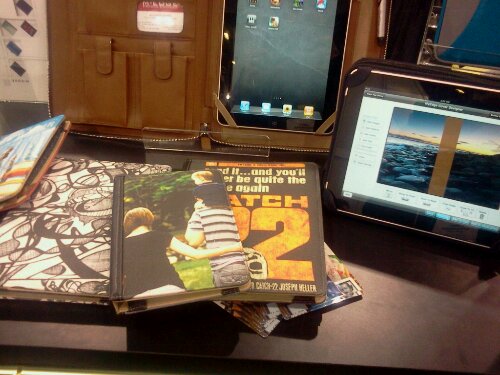 Case maker M-Edge has announced their new custom case program.  The new program, named My-Edge, allows users to create their very own custom case for the Amazon Kindle, Barns and Noble Nook and the iPad.
Starting in February you'll be able to choose from a selection of artists work or upload your own personal image which will be used to create your custom case.
The case itself is made from a combination of leather and canvas.  It'll retail for $50 for the iPad and $40 for the e-readers.
Once you've created your case on the M-Edge web site you can expect to receive your finished case in about 10 days.