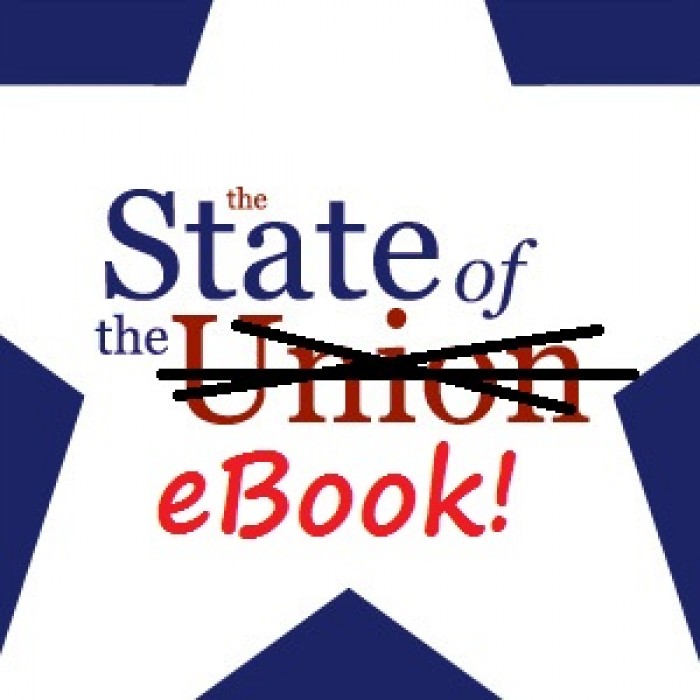 It's time for another State of the eBook! If you're anywhere in the Northeast/Midwest, you've probably holed yourself up with a good book and some blankets, because it is crazy chilly right now! So set aside your guilty pleasure, and jump into some eBook news and tidbits!
Software:
Sony has finally come through on a long overdue promise of a smartphone app for their ebook store, starting with Android. As many blogs pointed out, it's only Android 2.2 or better, meaning it's not compatible with Sony's OWN Android smartphones. Oops! Still, it's nice to see Sony stepping up and giving people an option to read their ebooks outside of Sony Readers. I do wonder what Sony's long-term ebook strategy is; do they intend to develop and nurture a cross-platform program, or is this just a way to keep buyers of their Sony Reader line happy? Sony's big niche in the ebook world is hardware, and it's an uphill battle if they're looking to make selling ebooks a more serious priority. Most damning, perhaps, is the next item in software… (via The Digital Reader)
Aldiko has been updated to support Adobe DRM! I think Aldiko is hands down the best Android reading app, with loads of customization options, a great user interface, and just a generally pleasant experience. So if you've purchased a book from, say, the Sony Reader store, you can add it to Aldiko and enjoy all the bells and whistles of a great reading app. Aldiko set the bar high when it just read unprotected ebooks; as a DRM-supported reader it's going to be unstoppable!
Remember Vook? They are the video/book company that was hell-bent on bringing interactive books to smartphones and tablets. Well they made a splash a while ago, but then buzz petered out, especially as other, better known stores like iBooks and Kindle began to support multimedia in-books as well. However, Vook is not out, and just pulled down a big round of funding! It's chump change compared to what B&N, Amazon, Apple and probably even Kobo are throwing into their ebook offerings, but it might be enough to gain them some traction. (Via Techcrunch)
Hardware:
Another near-dead company pops back up with funding! This time it's Plastic Logic, who made a splash at CES 2010 before delays upon delays and the iPad eventually killed their Que reader. However, they've just rounded up a lot of funding from Russians for the Que 2. No details are available, but hopefully the Que 2 will be priced more reasonably, and possibly actually ship! (Via Teleread)
There's a weird study/statistic flying around that Pandigital came in second in eReader sales behind Amazon's Kindle. The only source is one study, and it ignores the fact that no one knows for sure how many devices Amazon OR B&N have sold. I wonder if this measures shipped devices and not sold devices, or some combination therein; it's likely that Pandigital might have flooded the market with cheap devices, but the idea of this many being sold is a bit eyebrow-raising. (Via Teleread)
Borders Deathwatch 2011:
Mike reported that Borders landed on a "Likely to Disappear" list, but that's not the first time they've been marked for certain death. But like a cockroach, Borders continues to scramble and survive. The latest news on their ongoing issues is that they've hired a legal team to negotiate on their behalf for better terms from creditors. The problem is that many publishers and creditors need some convincing. Borders has been rumored to be circling the drain for a while, and if publishers think they're throwing good money after bad, they may choose to put those investments to better performing stores, and let Borders wither away. (via WSJ)
Looking ahead:
That's the ebook news for now. Not much else is going on in the ebook world, but it's early. We're just past CES, and with the incredible number of tablets announced we may see various smartphone/tablet-based apps getting flashy updates to go with the new devices. I also think the success of the NOOKcolor and the (debatable) success of the Pandigital Novel series may lead to more devices built on Android but with a specific eReading focus. Beyond that, we'll have to see what 2011 brings. And hopefully it brings a heat wave, or at least some fleece blankets!