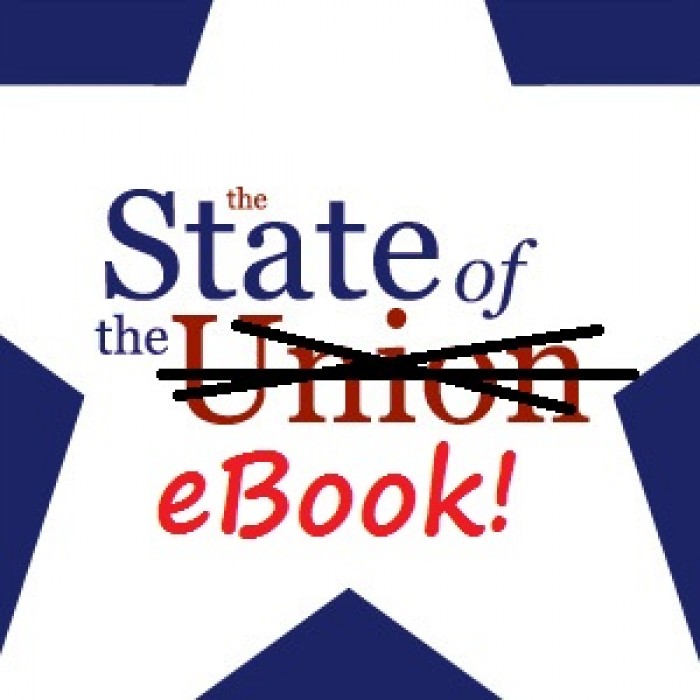 Time for another "State of the eBook"! Just a handful of news-y items this week, but with Mobile World Congress and the (possible) Borders bankruptcy this week, it's going to get very interesting soon!
Amazon:
The HP TouchPad will have Kindle for WebOS when it launches (whenever that is!) It's been a long time coming, so the four WebOS fans must be thrilled!
If you're looking for a way to loan and borrow Kindle books, you'll want to check out Booklending.com. According to TechCrunch, it used to be called "Kindle Lending Club", but the long arm of Amazon enforced their copyright, hence the name change. No matter the name, it's a fun way to trade Kindle books!
B&N:
No big news this week, beyond their ongoing Valentine's day sales (good if you're a really last-minute V-Day shopper!)
Kobo:
Again nothing big except their "Share the love" promotion is still going on, so if you "gift" their app to friends you'll be enrolled to win a $500 gift certificate.
Android:
Vooks have come to Android. These are video/ebook mashups, and they've been on iOS for some time, but this is their big debut on Android, just in time for the army of tablets!
General news:
Rumors are flying about Apple's supposed desire to force all in-app purchases and subscriptions through iTunes, but it looks like Time, inc is ready to play hardball.

Forbes

is reporting that Time is purposely pushing a combined subscription plan for "Sports Illustrated" on WebOS and Android (but not iOS, since it would be disallowed under Apple's rules). The theory is that success on other platforms will give them leverage to fight for better terms on iTunes. We'll see how it all plays out!

Teleread

is reporting that some cafes are banning ebook readers. It's unclear why or how, unless they're very anti-technology. Apparently it's an outgrowth of cafes banning laptops, but seriously…Kindles and iPads? That's going too far!

Romance author

Barbara Cartland's estate has chosen to release her backlist digitally without using Random House as an intermediary. This is happening more and more, and in many ways it makes sense as a way to cash in on backlist titles. Unlike new works that require big promotions, etc, backlist titles aren't expected to be high sellers. Therefore there's less need for a publishing middleman, and more opportunity for an estate or individual author to cash in with a better deal arranging directly through Amazon, B&N, etc.
Teleread has a post comparing the Notion Ink Pixel Qi'd Adam Tablet with a Kindle. Even with the backlighting turned off, the Pixel Qi screen isn't as good in sunlight as the Kindle. Looks like "color eInk" still has a long way to go!
Even Powell's isn't immune to the slowdown of physical book sales. The uber-indie bookseller is laying off workers after sales began to slow, according to The Digital Reader.
Borders DeathWatch 2011:
The Wall Street Journal has all but confirmed that Borders is heading into bankruptcy, likely this week. What's more interesting is the theory being pushed by marketers like Seth Godin that this is the catalyst ebooks need to really explode! The logic is that with 200+ Borders likely to close, with more possible, people will be driven to buying more ebooks instead. There's also the flipside argument, that a Borders bankruptcy will let indie booksellers thrive again.
I'm of two minds about this. I do think that for a big segment of the population, a return to independent sellers (and to B&N as well) is the most likely scenario. On the other hand, I wouldn't be surprised if Amazon and B&N saw a slight uptick in Kindle and NOOK sales as people who were either considering jumping to ebooks or had already begun the move just found it more convenient than heading to an alternate bookstore.
Stay tuned to Gear Diary for any new Borders updates; if and when they declare Chapter 11 bankruptcy, we'll be covering it!