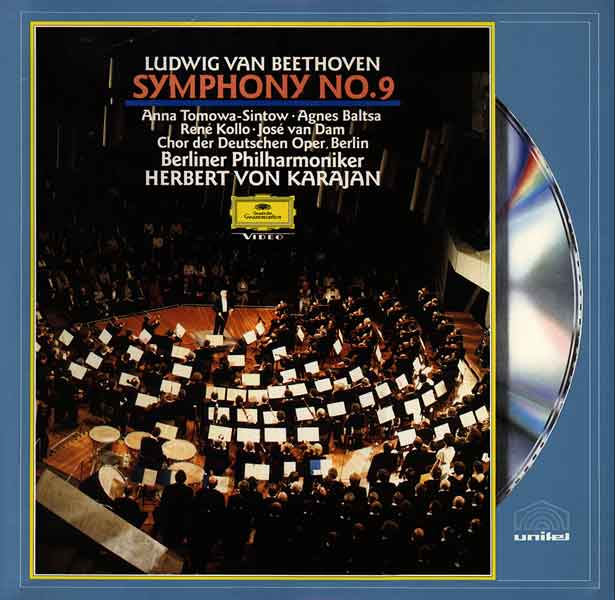 I have talked a lot about business models in the music industry, about popular, indie and niche genres, sales trends, and more … but today I have the great fortune to talk about an invention that will undoubtedly revolutionize the world or recorded music: 'digital' music stored on a 'compact' disk. What is this all about? Let me tell you!
Digital Music
We live in a world of digits – all of the information on our mainframes and personal computers and even our pocket calculators are stored as a series of 1′s and 0′s. This 'binary' format can represent just about anything, if you can afford the bits! For example, the screen on my Apple ][+ will display 16 colors - that is what is known as 4-bit technology, ranging from 0000 to 1111 to represent each color. Of course, WHERE each color goes gets more complex, so we'll leave that alone for now!
The same is true for digital music. Music is a series of vibrations - waves - and the process of digital sampling merely determines the level of those waves as a function of time. This new technology samples the original 'analog' music using 16 bits of data ... but it samples it more than 44,000 times per second! Here is an image showing how the original music is turned into digital signals:
Is there loss? Of course - with any 'sampling' you are removing some level of accuracy, as anything happening between sampling points is lost, as is any subtle difference that is between the 16-bit steps. As technology advances there will no doubt be ways around both of these limitations.
Compact Disk
Once the music is sampled, it is put onto a small (12cm) disk shown above that is a rigid plastic with an inner aluminum layer. The disk has information embedded as raised bumps in rings around the disc. The cross-section below shows what this would look like - if it wasn't incredibly small! You'd need a powerful microscope to see these bumps!
Of course, this is all interesting, knowing how we get music from tape or record onto a plastic disk - but how do we actually hear it? Well, that is amazing as well - the Compact Disk player from folks like Sony has the disk spinning rapidly, and a focused laser beam (!) reading the data as an series of high and low intensity points, which are then fed through a powerful 'Digital to Analog Converter' (DAC) which takes those data points and turns them back into waves - and therefore MUSIC! Below is a quick pictorial view of this:
What It Means to You
OK, so if you are an early adopter like me, you have your Master Charge or Bank Americard (or if you are like Karl Malden, your American Express) ready to plonk down the $800 this will cost you at your local audiophile shop. But why?
First, take a quick listen to any record from your collection. What is the first thing you hear? Click, pop, hiss, scratch, and so on! Regardless of how much you spent on your gear, you are limited by your records - and they are made by etching grooves in plastic. And EVERY time you put needle to vinyl, you are ruining your records! Sure you can do as I do and immediately record to cassette tape, but that is a noisy copy that sounds worse on your gear due to tape hiss, magnetic flutter and wow.
Imagine the first time you heard a piece of music live - now imagine capturing that sound and keeping it the same FOREVER. That is the promise of the CD! The disc will never wear down, will never wear out, and will have the same great sound forever! The material is scratch resistant, and even if there are small scratches the laser can play right through them!
Of course there are issues - the players are expensive, and there are still relatively few releases. But one cool thing - you'll find that many 'double albums' will now fit on a single CD. Rumor has it that Sony and Toshiba used the Herbert Von Karajan performance of Beethoven's 9th Symphony as a template for how long the CD must last. And at 74 minutes, that is LOADS of music!
The way I see it this is just the beginning of digital music. As I said, technology will virtually eliminate the sampling limitations over time, and since CDs are smaller and more durable than records you could easily carry them around with you in a small case to listen anywhere with friends. Eventually I can imagine portable devices similar to Sony's popular Walkman being developed for CDs as well!
And finally - since this is digital technology, why not bring it to computers? I know that sounds far-fetched, but at the right sampling rate you could fit a song on a single floppy disc! Imagine the 'Sony FloppyMan'! And with new hard drive technology making discs as large as 10MB available for home use ... pretty soon we might be able to listen to music from our computers as we do work! The future is here folks!
Here is a clip of Herbert Von Karajan conducting the Berlin Philharmonic Orchestra playing the 9th Symphony of Beethoven: