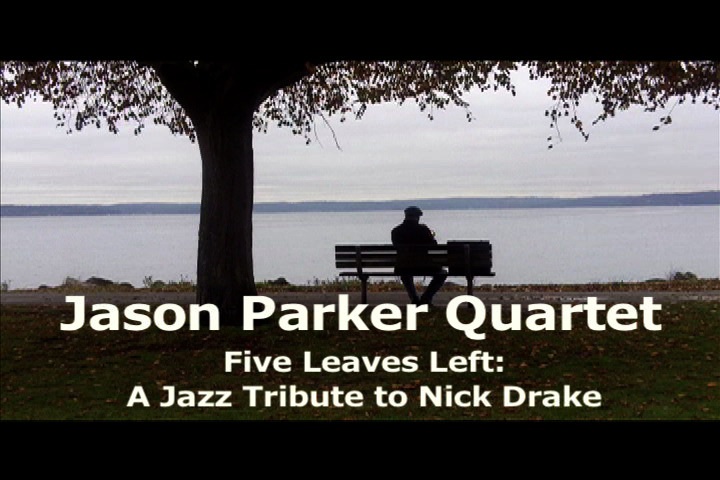 Welcome to another edition of Music Diary Reviews! The last time out I did full reviews for each of four great new recordings, which made me realize two things: I really like when I can assemble reviews around any sort of theme … and I need to get back to actually writing 'quickie' reviews!
For this set of reviews I look at seven new release albums about something beyond the artists themselves: tributes, sets of standards, and a resurgence of an artist who has been in the public eye but away from jazz for many years! Similar to last time, there are enough options available that I am not reviewing anything lousy – all of these recordings are very good! However, some are clearly better than others, and I highlight those first as usual.
Producing a tribute recording is tricky business, as you want to show respect to the artist's music and to what they embodied in terms of their spirit. Since no two artists are alike (well, outside the cookie-cutter pop realm anyway), this means that every tribute will be different. I was thrilled to listen to artists pay tribute to greats such as Nick Drake, Pat Metheny, Charlie Parker, and not one but TWO (very different) tributes to Ornette Coleman.
So without anything further, let's get right to the reviews of these great new recordings!
Jason Parker Quartet – Five Leaves Left


Jason Parker Quartet – Five Leaves Left
Summary: Until Jason Parker announced his Nick Drake tribute project I admit to never knowing much of anything about Drake aside from his general reputation as a singer/songwriter who was more influential than successful before dying the tragic rock'n'roll death. But since have made it pretty clear that I loved the JPQ CD 'No More, No Less', I decided that if someone whose music I enjoyed was willing to make a huge personal sacrifice and investment – as well as asking others to contribute to the effort – then I should learn about this music. So I bought the original Five Leaves Left from 1969. What I found was a bunch of well written but fairly simple tunes with touching, intimate and dark lyrics but with instrumental arrangements that tied them to their era and didn't have them work too well with modern ears (i.e. my wife and kids).
What Jason Parker and his Quartet plus Michele Khazak have done with these songs is nothing short of astounding. While Parker might disagree, I found every single song on his album improved upon the original in significant ways. First off, it is clear there is good reason that Parker loves the Drake songs – they provide a rich foundation for filling in the space and improvising around the harmonic structures. Second, I prefer Khazak's voice – especially played against Parker's trumpet – to Drake. She infuses more grit and raw emotion than the world-weary sameness I found too often in Drake's singing. Khazak and Parker together make me think of Joni Mitchell in terms of combining great folk-rock songs with observational lyrics and a voice that carries the meaning behind the words to your very soul.
But many of the songs are presented as instrumentals, and that doesn't diminish the presentation at all. In fact, I find that the new arrangements and the way the quartet interprets them adds quite a bit to the original songs. Adding to this, Jason Parker's passion for these songs shows through in his interpretation – there is some truly inspired playing by everyone involved! I was doing a side-by-side test with my family, and they thought in every case the new songs had a much more dynamic feel and did a better job of conveying the darkness and despair.
Choice Track (and why): River Man – in the same way that Joni Mitchell's late 70′s group with Pat Metheny and Jaco Pastorius breathed new life into her classic songs, so does Jason Parker add new dimensions to this classic track. This was a song I knew from …somewhere. The original song has a 5/4 rhythm and interesting harmonic changes, but the way that Jason Parker and the quartet interpret that structure makes it a better song than Drake could have imagined.
You Might Love This If: You love classic songwriters such as Joni Mitchell reinterpreted in a jazz vein. And as an aside, you can get this for 'pay what you want' at Jason Parker's site.
Here is the trailer video for Five Leaves Left from a performance in August 2010:
Jamaaladeen Tacuma – For the Love of Ornette


Jamaaladeen Tacuma – For the Love of Ornette
Summary: Jamaaladeen Tacuma is one of my favorite bassists – he played with Ornette's Prime Time back when I saw them, and as a solo artists has done some cool stuff. His ability to blend free jazz with deeply rooted funk all processed through the advanced harmolodics he learned while working with Ornette has allowed him to produce some innovative music that is both challenging and infectious – for example his album Mirakle with Derek Bailey.
For the Love of Ornette is a tribute that gets to the spirit of the music Ornette Colemant has been making for well over 50 years, it is inventive, melodic, and has a deep sense of exploration. But it goes beyond being a historical retrospective in several ways. First off, the participants aren't backwards looking – the musicians include Tony Kofi on tenor sax, Wolfgang Puschnig on flute, pianist Yoichi Uzeki, and drummer Justin Faulkner join Tacuma. This is a (mostly) young and diverse group with wildly different experiences, but with a combined love and commitment to the artistry of Ornette.
Oh -and then there is the fact that Ornette himself appears in a starring role. I was surprised that after a spoken tribute by Tacuma, the unmistakeable horn of the master sounded off – at first I thought it was sampled from recordings and played over the new compositions. But no – Ornette appears throughout as musician and composer and I found his powers at a higher level than his last album as a leader (Sound Grammar).
Choice Track (and why): Movement 2: Vibe on this OC – starting with a slow funk and infectious harmolodic statement, this slowly builds and really gets cooking as it moves along.
You Might Love This If: If you are a fan of Ornette – particularly of the period starting with the Prime Time group of the 70′s, consider this a 'must buy'!
Here is a video of Ornette with Prime Time live from SNL in 1979 … it is a classic performance – one of the best ever on the show and made me an instant Ornette fan. Jamaaladeen Tacuma is on bass.
Pat Metheny & Anna Maria Jopek – Upojenie


Pat Metheny & Anna Maria Jopek – Upojenie
Summary: This isn't so much a traditional 'tribute' as it is a collaboration that also pays homage to a great artist. Polish singer Jopek and her husband Marcin Kydrynski approached Metheny about the collaboration way back in 2001 at the Warsaw Jazz Festival, and this led to an 18 song collaboration that has half original songs and half re-arrangements of Metheny songs all arranged by Kydrynski, released in 2002.
Did I just say 2002? Yes – that is the Polish release date, with international releases in 2008, but it didn't make it to a real North American release until late 2010. So in spite of me being an avid Metheny fan, I had basically forgotten all about this one when it suddenly became available. If you have read my previous reviews you know I'm generally not a fan of vocal music, so knowing Jopek was a singer immediately had me wary.
But Jopek, aside from having a gorgeous voice, also uses it as an instrument as well as a way of conveying lyrics, so she would often be delivering melodic lines using her haunting style. Also, when she sang lyrics, it was in Polish … so I could focus on her incredible delivery. The entire set is moody and atmospheric, mingling synths and pan flutes and other mixed of technology and tradition. Above it all are the masterful voices of Jopek and Metheny. The effect is stunning.
Choice Track (and why): Are you going with me? – a favorite of mine since Offramp in 1980, Jopek brings a whole new dimension to the melody that gave me chills. And while I have seen Metheny run the solo a half-dozen times live, he never repeats or seems to tire of working within this structure, and seems particularly inspired with this group.
You Might Love This If: You are a fan of either Metheny or Jopek, or just love gorgeous music.
Here is a video of Metheny or Jopek live performing Are you going with me?:
Kevin Eubanks – Zen Food


Kevin Eubanks – Zen Food
Summary: For nearly two decades Kevin Eubanks was a fixture on the Tonight Show, first behind Branford Marsalis for a few years, and then as bandleader from 1995 to 2010. He had just started to hit his stride, as he had a great release 'Turning Point' after several years of GRP fluff recordings started to peg him as a smooth jazz artist without much to say. But after joining the Tonight Show his output dried up, so it was unclear what would happen upon his return – would we get more commercial GRP stuff, or something more like Turning Point, or perhaps something completely different? When I first saw the new release was coming, I expected one of those 'artists with friends' recordings … what I didn't expect was a focused small group recording that melds his jazz roots and crossover experience into a satisfying return album!
Zen Food is a great return to form – Eubanks continues in the 'modern jazz' format mixing jazz, rock and funk fluidly. The album is all originals, with Eubanks writing everything except for G.G. written by keyboard player Gerry Etkins. This allows Eubanks to craft a body of work that showcases a variety of moods and musings and also lets him set up a number of scenarios where the structure is perfect for the band to really get cooking! There are great funk tunes, tender ballads, a virtuoso showpiece, and a load of great jazz improvisation that works very well together!
Choice Track (and why): 6/8 – named after the time signature, this song cooks from the first note and never let's go!
You Might Love This If: You love modern jazz that straddles mainstream and so-called 'smooth' jazz elements.
Here is a great live performance of Kevin Eubanks playing the gorgeous Adoration:
Ayako Shirasaki – Falling Leaves – Live in Hamburg


Ayako Shirasaki – Falling Leaves – Live in Hamburg
Summary: Funny thing about this one – I never set out to buy this album. I found a link for a giveaway on AllAboutJazz, and followed it to her website and registered for the giveaway. Then I started listening … and ended up buying the album on eMusic! Funnier still? I won! Naturally I passed on the prize, so I hope whomever got my copy enjoys it!
Ayako Shirasaki is a former child prodigy who started playing at jazz clubs in Japan at the age of 12, and has been a successful pianist with several well-received albums since she moved to New York in 1997. Falling Leaves is a live recording from late 2009 that consists of mostly covers of classic songs mixed with a few originals. The songs flow from one to the next effortlessly regardless of style or genre, showing grace, effortless musicianship and clever improvisation throughout.
But what really got me was the feeling of intimacy – I felt as though I was in a club, listening to a virtuoso who decided to come to a small room and just enjoy hanging out with a small crowd, chatting and enjoying the close quarters. The music feels casual and conversational in some ways, but impressive and highly polished in others. The conversations with the audience definitely add to the feeling of a great show you wish you had experienced first-hand. But getting it this way isn't bad either.
Choice Track (and why): Nascimento – named for the Brazilian singer/guitarist, this is a gorgeous song that exemplifies the juxtaposition of concert hall quality and small room intimacy found throughout.
You Might Love This If: You want to experience a great live solo piano recording that makes you feel that 'you are there'.
Here is a video of Ayako Shirasaki playing live:
Joe Lovano & Us Five – Bird Songs


Joe Lovano & Us Five – Bird Songs
Summary: To new listeners, the music of Charlie Parker sounds somewhat old-fashioned due to the sound quality and overall mix based on the technology of the time. Yet a closer listen reveals a fierce innovator, incredible improviser and had the ability to spontaneously compose long-form melody better than most anyone else could write it with careful thought. There is a reason why he is regarded not only as historically important but as worth studying today. My opinions on Joe Lovano remind me of my thoughts on Brad Mehldau – both are technically excellent players who product solid music … and generally neither one lasts more than a week on my iPod!
So I was surprised by how much I liked this tribute album. Lovano has a great quintet with piano, bass and two drummers. Grammy Winner Esperanza Spalding is the bassist, and all of the musicians have excellent interplay throughout the recording. But what I loved the most was that this wasn't just a bunch of timid covers, nor do Lovano and the group try to 'make the songs their own'. Instead they show respect for the originals while playing them in their own style – and it works very well. The songs feel modern but also call back to the great Bird songs that laid the groundwork of modern jazz..
Choice Track (and why): Dewey Square – this is a great classic song from the group with Charlie Parker and Miles Davis, and one I have always loved.
You Might Love This If: You enjoy Bird and Lovano and are looking for a unique interpretation of the classics.
Here is a promo video from just before the release of Bird Songs:
Dave Liebman Group – Turnaround (the music of Ornette Coleman)


Dave Liebman Group – Turnaround (the music of Ornette Coleman)
Summary: This is a very good recording made by some artists I love playing great songs by one of my favorite composers … and yet this was clearly at the bottom of my list. Ornette Coleman turned the jazz world upside down in 1959 playing 'crazy music' on a plastic horn. Just over a decade later, Dave Liebman joined Miles Davis and contributed to some electrifying recordings in the early 1970′s such as On the Corner.
My problem – I could sum this review up in a single word: safe. Unlike the Jamaaladeen Tacuma recording, this one DOES feel like a rote and timid replaying of Ornette Coleman songs without adding anything or taking it in a new direction. As I listened I constantly thought that my time would be better spent listening to the 'real versions'. That doesn't mean it is bad – if you are a Liebman fan you will enjoy his playing and the band works very well together. This is just the wrong setting and adds nothing to the original songs.
Choice Track (and why): Cross Breeding – this is the one song where Liebman really stretches out.
You Might Love This If: You are interested in Ornette but want a 'safe' version.
Here is a video of the Dave Liebman group playing 'Lonely Woman' from 2010:
Conclusions
Playing music written by others is certainly nothing new, but making highly personalized songs from unique artists work within your own genre and style is much more rare. Here we have a great collection of music, representing some great artists of the last half century including Charlie Parker, Ornette Coleman, Nick Drake, Pat Metheny and others. We have what I consider the best Ornette album since In All Languages – and that was almost 25 years ago! We also have Kevin Eubanks making a great return from his late-night sidekick gig … and my introduction to the wonderful pianist Ayako Shirasaki.
But the highlight for me was Jason Parker's Five Leaves Left. Parker and his group have taken a short-lived and overlooked singer-songwriter and elevated his work to produce better-than-original versions of all ten songs … and my new favorite Jason Parker CD. As I mentioned here, after hearing a few songs at my house while visiting, my brother immediately hopped onto iTunes and bought the album. It really is that good.
Until next time, enjoy the great joys of whatever music you love!