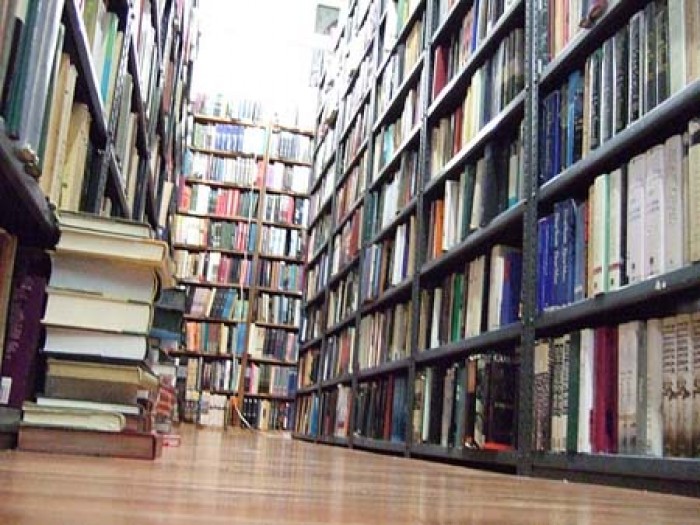 So, last week was a busy one for ebooks! Kobo and B&N released new competing touchscreen readers, and Amazon and B&N became embroiled in quite the PR war over battery life. So what happened, and what's coming next?
Let's start with a quick cheat sheet on what's new, and what everyone's offering:
Kobo:
The fine folks at Kobo released their Touch Edition Reader, a full touchscreen ebook reader. They're claiming battery life of up to one month, not too shabby for a touchscreen. It's retailing for $129.99, and the previous non-touch version has dropped to $99.99 if you're bargain hunting.
These devices can read PDF and ePUB files; you can find books for them at the Kobo bookstore, the Sony store, Overdrive Media Library, and anywhere else offering ePUBs.
B&N:
The new NOOK is being billed as "The Simple Touch Reader", for good reason. The only thing it appears to have in common with its big brother the NOOKcolor is that they both read ebooks. Otherwise the new NOOK is very straightforward, and while it has wifi it reportedly does not have a web browser, so B&N is really stripping the software down to its core task of reading. On the other hand, browsing on eInk has long been a novelty rather than a serious activity, and this helps differentiate a bit more from the NOOKcolor. B&N claims the new NOOK will last 2 months on a single battery charge, and it will retail for $139.99.
The NOOK can read ePUB and PDF files. It does not read legacy eReader (PDB) files, and if that's something that might impact you please check out our more detailed coverage on the issue here.
Amazon:
Now, obviously Amazon didn't want to be left out of all the ereader fun this week. They (apparently) didn't have any touchscreen readers in the pipeline, but they did manage to release a Kindle 3G with Special Offers within 7 hours of B&N releasing the new NOOK. So aside from setting some sort of competitive release record, there's not much new to it. Incidentally, though, Amazon "adjusted" their battery life calculator, and suddenly all Kindles matched B&N's claimed 2 months of battery life. Same drill as the Kindle Wifi with Special Offers, $25 off in exchange for a few ads, making the list price $164.00.
Like all Kindles, the Kindle 3G with special offers supports Amazon's proprietary AZW format, unprotected MOBI formats, and PDFs.
Who Wins and Loses:
Really, the biggest loser here (and not in the winning an NBC game show way) is Sony. There's littler players like Aluratek who are being squeezed as prices drop, but they managed to get two updated devices out ahead of Kobo and B&N, plus they're frankly small in the grander scheme of ebook hardware. Sony, however, was selling touchscreen ebook readers for over a year before B&N and Kobo debuted theirs, and yet Sony is watching their competitors get all the attention and accolades. It's hard to feel sorry for Sony, though, since this is pretty clearly their own fault. Poor marketing has been one issue, and price is another. No one is going to pay $80-$100 more for an ereader with no wireless options when the competition offers better values for less.
As far as winners, it's easy to point to both Kobo and B&N here. Kobo's touchscreen reader looks great, and more importantly is a clear sign that despite investor and partner Borders going bankrupt, Kobo is here to stay. It also puts them on very equal footing against B&N, something the original Kobo reader couldn't quite accomplish.
And B&N had a big win over rival Amazon this week. It's not just that their new reader clearly spooked Amazon, given the rushed "Kindle 3G with Special Offers" that was announced immediately after the new NOOK. It isn't even that the new NOOK sports a touchscreen and is absolutely TINY compared to the already small Kindle 3. It's that B&N managed to go toe to toe with the Amazon PR machine, bickering with them over battery life all week, all of which only serves to further generate interest in the new NOOK. Everyone knows how the Kindle 3 battery lasts in the real world; the new NOOK is an unknown and all that's really known is what B&N claims. But by standing firm with their huge battery life claims, one-upping Amazon on the hardware front AND staying competitive in terms of price, B&N definitely had a good week.
Finally, the last big winner is the consumer. With the exception of Sony's bizarre pricing practices, ereader hardware prices have really been in free fall, and for under $150 you can find several fantastic options. We aren't at the magic $99 price for brand-new hardware yet, but considering the original NOOK debuted for $259 just a year and a half ago…it's still a net win for buyers!